Build Culture-First Approach with the Best Rewards & Recognition Program
Automate your Employee Rewards and Recognition Programs with our HR-Centric
Vantage Rewards Platform for ease and simplicity.
Building Culture of Recognition at 600+ Global Organizations.
Finding it difficult to run a smoother Employee Recognition process? Get expert advice right away!
Is your employee recognition program still operating in silos?
Looking for a platform to enhance your employee recognition programs to reward your workforce in real-time?
Is there no meaningful peer-to-peer recognition program for your employees to socially interact?
You already have a rewards and recognition program running, but it is not centralized globally?
Finding it challenging to deploy employee reward programs for your dispersed & multilingual workforce?
Struggling to find employee recognition program ideas that fit your requirements?
Employee Recognition Programs That Really Work.
A well-designed employee recognition program can help drive an 11.1% increase in average employee performance. Onboard a scalable, customizable, cost-effective employee rewards and recognition program to meet your organization's goal
Interactive Peer-to-Peer Recognition
Peer-to-peer recognition is the number one motivator in driving colleagues to work harder. Empower your employees with a recognition program that offers the flexibility to appreciate their co-workers instantly and rekindle their professional relationships.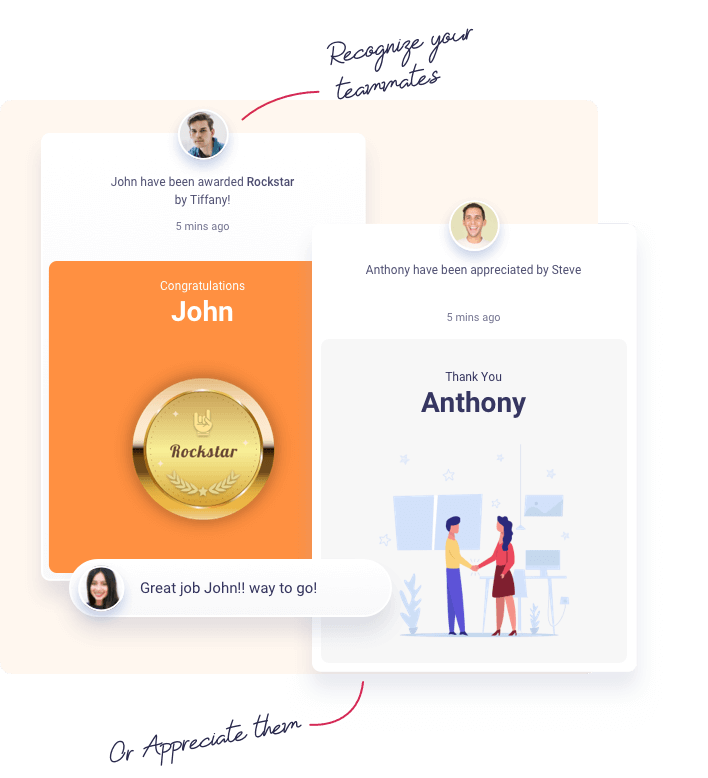 Celebrating Accomplishments
Don't just sit around and think. Take part in celebrating your coworkers' accomplishments and thank them for their contributions. Engage and appreciate with an employee rewards and recognition program that boosts morale and motivation in the workplace.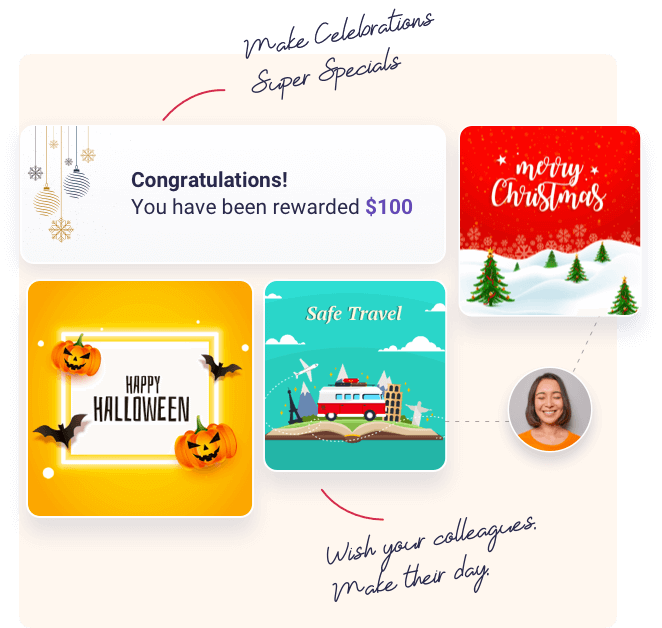 Digital Rewarding On The Go!
Develop a company rewards program that provides a flexible rewarding option and allows your employees to enjoy a wide range of benefits. Reward, recognize, and become thoughtful with the help of gift cards.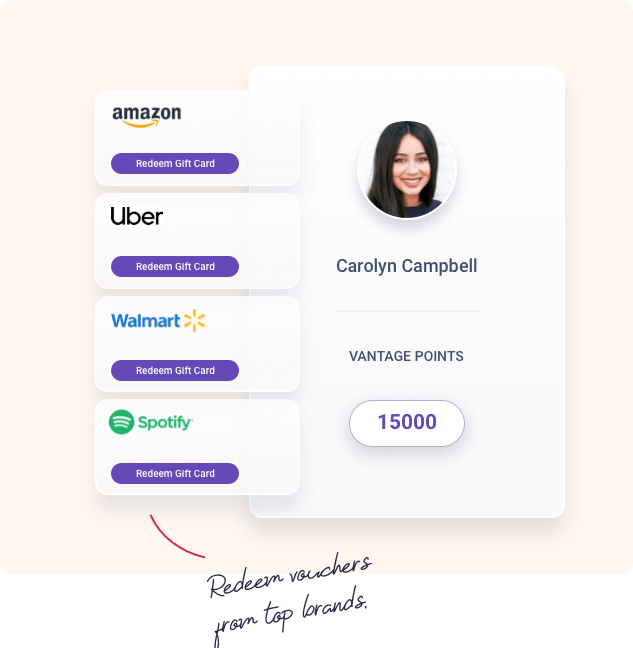 Real-Time Acknowledgement
Make your rewards and recognition program more engaging with a virtual, gamified, and real-time leaderboard and help your employees thrive in a work environment where employees are valued all day, every day.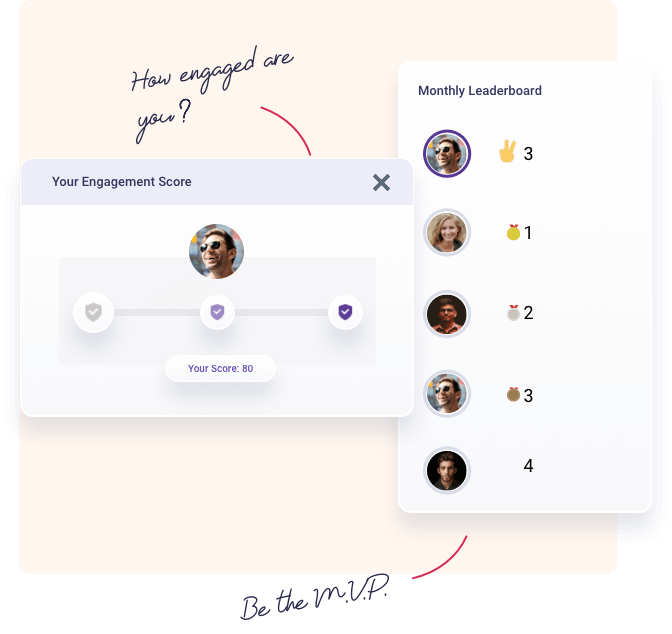 Public Recognition That Matters
Recognize your employees for their exceptional efforts and tremendous dedication towards the organization deploying the best employee rewards programs. Appreciate them on social media and help them gain confidence to do a better job.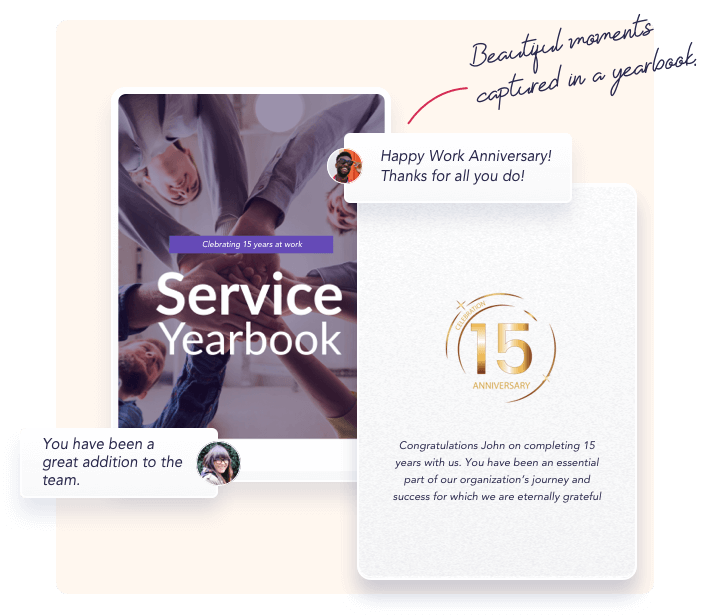 Features of our Global Recognition Platform
Global Rewards
Cater to your dispersed workforce using SOLI framework.
Spot Awards
Team Awards
Leaderboard
Service Milestones Award
Wall of fame
Greetings
Customizable Workflows
Enjoy a flexible system that makes work easier and swift.
Role-based Nomination
Multi-level Approvals
Panel Evaluation
Budget Management
Custom e-Certificates
Instant Notifications
Technical Capabilities
Onboard a rewards & recognition platform with powerful technical features
Ease of configuration
Mobile-first platform
Multilingual capabilities
Single Sign-On
HRMS/HRIS & API integration
Highly Secure
Redemption
Enhance employee experience on the go with an easier redemption process.
Global gift card
Milestone catalog
Merchandise store
Experiences
Amazon store
Program Administration
Easily Set Up, Manage & Monitor your R&R Program.
Admin Panel
Bulk Upload
Dashboard & Analytics
Configurable Rules
Downloadable Reports
Consulting Services
Talk with our experts and know what's right for your organization.
Framework Setup
New Program Design
AIRᵉ Audit
Program Improvement
Making life Easy for HR's
Get a bird's-eye view of the overall recognition program with our
intuitive and easy-to-use dashboard.
Flexible Admin Roles
Companywide Announcements
Customized Awards & Badges Configuration
Downloadable Reports
Global Company Rewards Programs
Integrations to make
rewarding super quick.
Seemless integration with your existing HCM/HRIS platforms and single-sign-on (SSO) tools, making it easy for you to onboard.
Product Video