Today we are excited to release our new version of the Android app.
In this version we've completely overhauled our popular Android app and baked in some exciting new features. Our goal was to create an app that people want to use — not have to use!
New features include the following:
1.  Deals are now clickable in the Vantage Circle emails and once clicked, the corresponding deal will open up in our mobile app.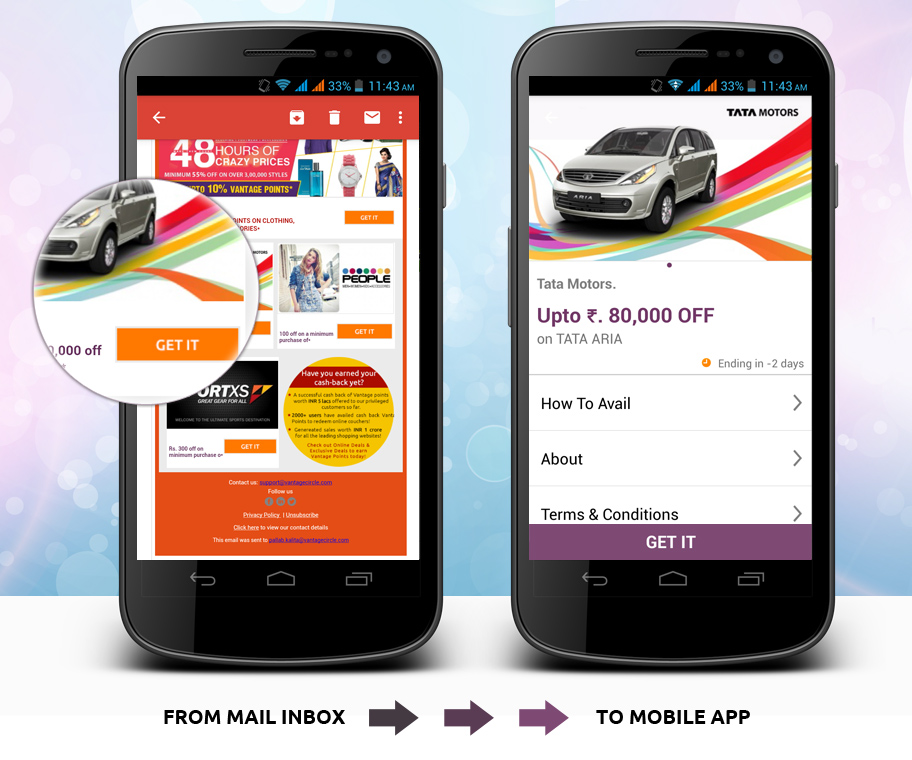 2. Our app is white labelled for InfyGold+, HCL Cuts and Offers, Erideals, GE Employee Advantage, Wipro Advantage, Mydeals@capgemini, TechMahindra Privilege and also for various other Employee Privilege Platforms in India.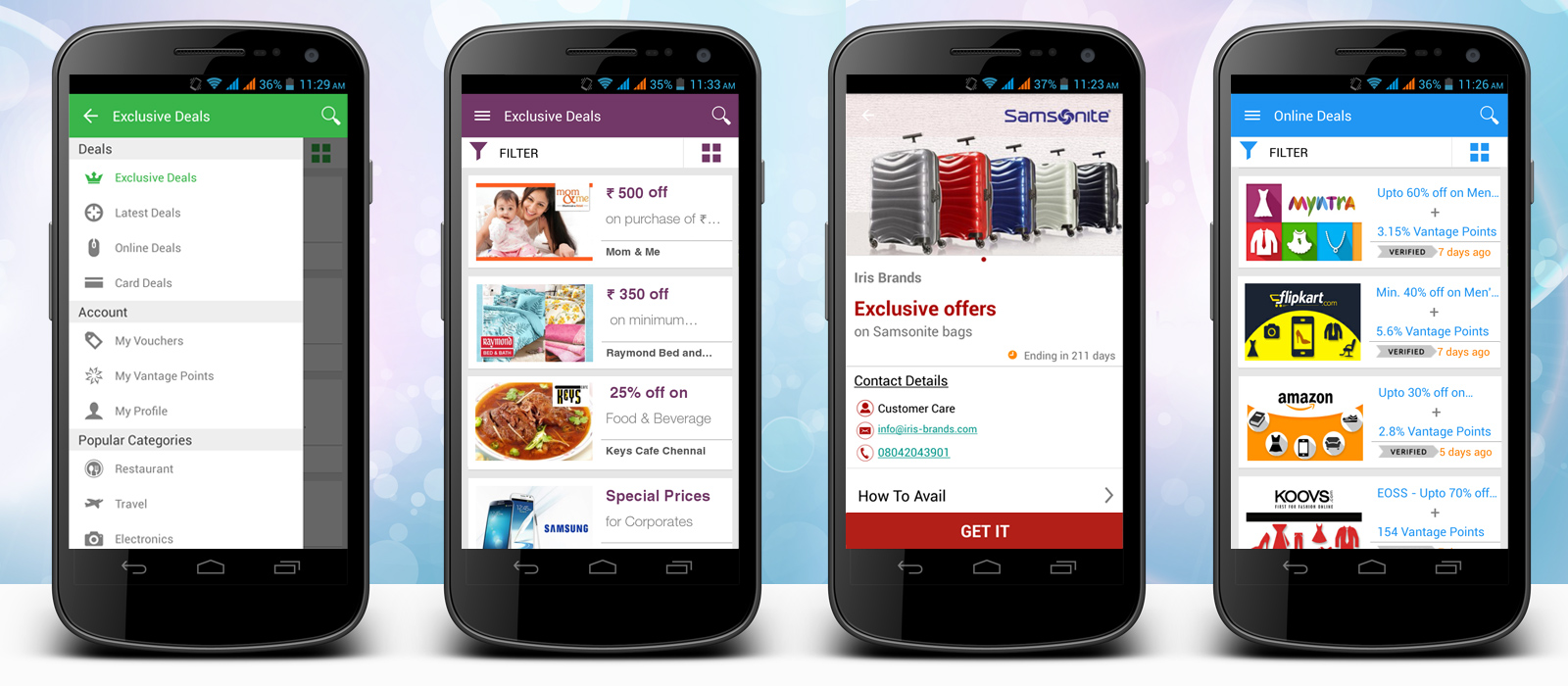 3. Another cool feature that we are serving is an app to app communication happening between our app and the Flipkart app.
This means that for Online deals, it gets even easier to avail Vantage Points. When a Vantage Circle app user clicks to get  a Flipkart deal, he/she will be redirected to the respective product page in the Flipkart app and once a purchase has been made, Flipkart will track it and we will award Vantage Points depending on the order amount and item category.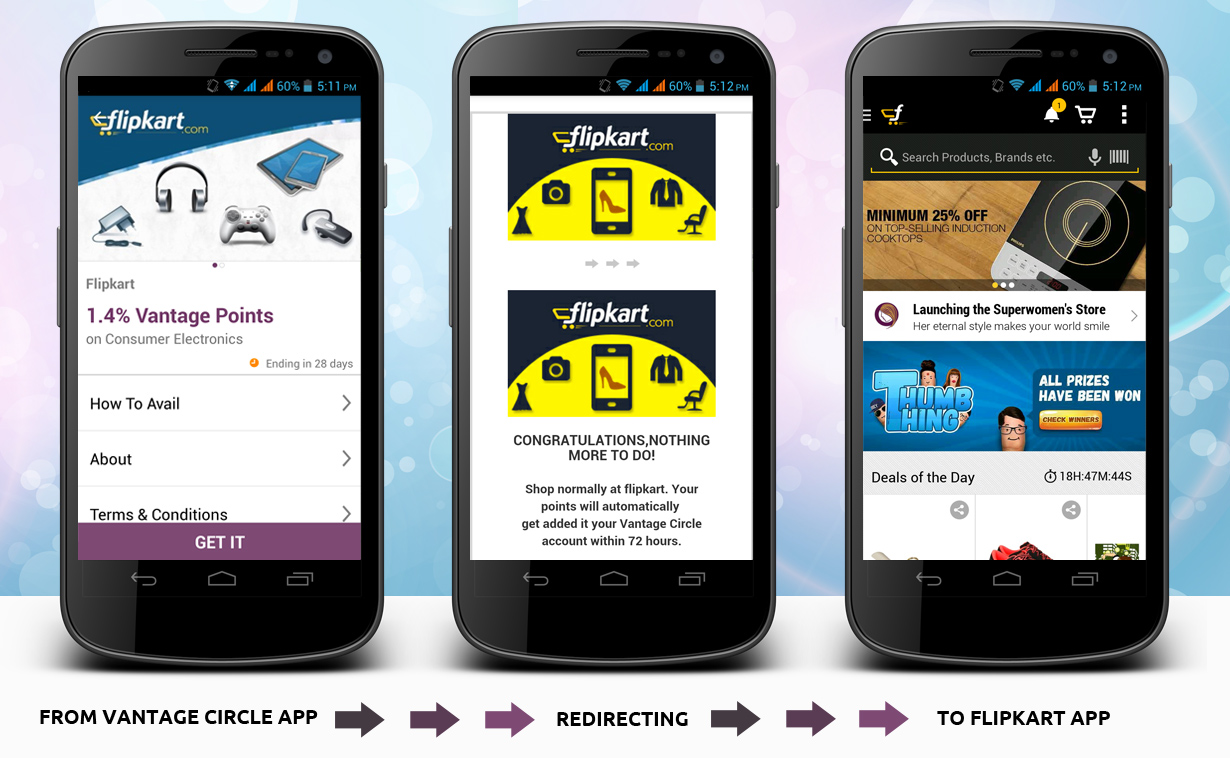 4. We have completely changed the way filter works in our app,  making it easier for users to precisely zero down to the deals they are looking for!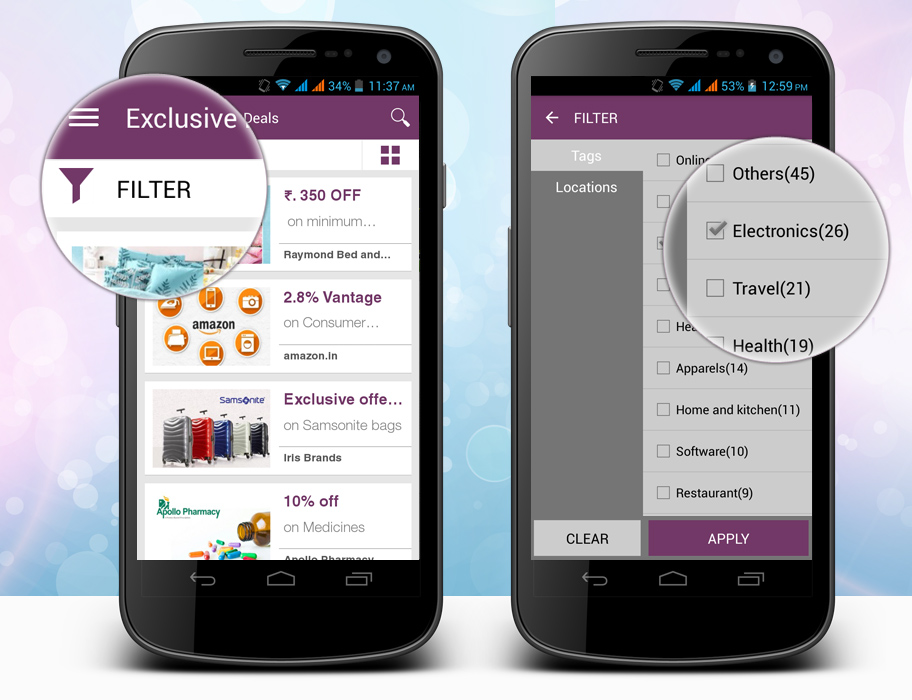 5. A new section "My Vantage Points" has been added to the left hand navigation.  A quick glance and the users will know how many Vantage Points they have as well as the Debit/Credit history of the points .
Currently, in order to redeem Vantage Points, a user has to login to the web. We plan to add this feature in the next release of the mobile app as well.
Popular options from the past version remain, only that we have made them better and faster, including real time information of the deals as per user location with Google Maps enabled navigation. Infinity scrolling  of deals is happening at a lightning speed 🙂
Existing users can install the update  from Google Play for Android(versions 3.0 and above), though the app may automatically update depending on device settings.
New users can download it for free from the official Google app play store.
Google Play: https://play.google.com/store/apps/details?id=com.bargaintechnologies.vantagecircle
Try It, Rate It, We promise to make our apps even better!