Vantage Circle is a commu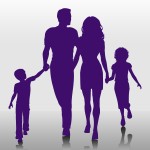 nity for registered corporate users, however, we now allow users to invite their family, friends, and colleagues through our Invite feature on the website. Every registered Vantage Circle user can now invite up to 3 of their family members to the website. Each of these family members will have access to same privileges as that of the family member who invited them. Now enjoy privileges along with your family!
Similarly, you can now also invite your friends belonging to any corporate domain alongwith colleagues. Well, since we want you to feel privileged always, we reward you with interesting coupons and prizes when your friends join! Isn't that awesome?
We believe that there should be something for every user who visits our website! With our new and latest feature that allows unregistered users to login to our website using their Facebook and LinkedIn login credentials, the "online deals" and "card deals" are now open to all such users. We offer a variety of online coupons from leading vendors like Amazon, Fabfurnish, Ebay, Flipkart, Myntra, Jabong, snapdeal – to name a few. We also have numerous interesting offers on credit and debit cards of leading banks in India like HDFC, Citibank, American Express, etc. But to make use of the entire range of privileges and red carpet section, we urge our users to sign up with their corporate domain email addresses! This helps us serve you better with customized exclusive privileges.