Trusted by 350+ Companies
According to a Glassdoor's Survey, nearly four in five (79%) of employees would prefer new or additional benefits to a pay increase.
Organizations that use benefits as a strategic tool for recruiting and retaining talent reported better overall company performance and above-average effectiveness in recruitment and retention compared with organizations that did not.
"Our association with Vantage Circle has been about 4+ years and I must say it's been awesome to work with them because we have been able to customize the rewards and recognition program as per our needs and values."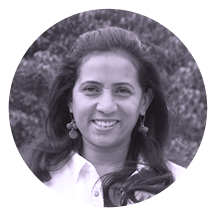 Shruthi Bopaiah
AVP & Head of Internal Communication, Infosys
Features at a glance
We help build a cost-effective employee benefits program that meets your employees' needs.
Make your employees feel privileged!
Help your employees save money on daily essentials and treats with our benefits platform at no cost to you or employees