Smarter alternative to other
rewards and recognition platform
Give your employee experience an edge over others with our simplified rewards and recognition platform.
Social integration

Rewards platform

Employee recognition

Reward program setup

Program collaterals

Multiple voucher types

Automatic reward delivery

Employee exclusive perks

May be

Delivery reports

May be

Customized websites

May be

Peer to Peer recognition

May be

Team awards

May be

DIY awards/ badges

May be

Mobile app with full features

May be

24*7 support

May be

Launch collateral creation

May be

Customized workflows

May be

Panel approvals

May be

API integrations

Customizable reports

Dedicated account manager

Global Catalog

Rewards Cost

Face value

Additional cost

Platform Cost

Low

Very high
Why Vantage Circle

White-label Solution
We offer tailor-made solutions for your company branding with logo and color implemented in both web and mobile app at a nominal cost.

24/7 Tech Support
Vantage Rewards works alongside our dedicated support team to help you navigate our website and app. Reach out to our Help Desk Assistant who is committed to making your experience smoother, anyday and anytime.

Customized Awards/Badges
We help your employee engagement go further with our customized awards and badges for appreciating extraordinary performance.
Launch Material
We offer launch material like Introductory mailer, Teaser mailer, Launch mailer, User manual to companies at the time of the launch of the product.

Global Catalog
Vantage Rewards helps fast-track your employees' recognition with hundreds of gift cards from the top brands and retailers across 30+ countries worldwide.

Cost Effective
Vantage Rewards is incredibly cost-effective, making it easier to reward employees by eliminating the need for manual recognition and getting rid of additional costs.
Here's what our customers have been saying about us

Providing employees with benefits that are exclusive to them builds a feeling of pride and engagement in the company. While we had a number of rewards and recognition channels, an exclusive platform for privileges through discounts was required. So, we brought Vantage Circle on board. The team has helped us provide great discounts to employees through a single platform (InfyGold+), which is easy to use, provides a gamut of options and most importantly, is available on personal smaprtphones through the app.

Shruthi Bopaiah
AVP and Head of Internal Communication at Infosys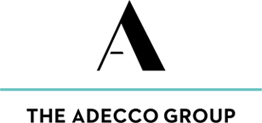 We really like the way that Vantage Circle has created a wave of family spirit within Adecco and the way the platform serves all our colleagues across the branches and it gets everyone together. The rewards points given to our employees and they are free to choose wherever they want to spend their points, which is a big win for us. Vantage Circle has done a great job for Adecco and I would definitely recommend it for other companies as well.

Bani Sodhi
Human Resource, The Adecco Group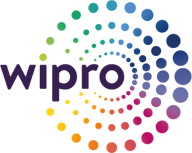 Wipro Advantage (powered by Vantage Circle) was launched last year to provide excusive privileges to our employees pan India. The feedback received from the employees has been very positive and we feel it is an amazing value proposition for our employees.

Samir Gadgil
Vice President and HR Head at Wipro BPS
Previous
Next
Talk to us – take a quick demo.