VANTAGE

PERKS
Maximize

employees' savings

, minimize expenses

Give your employees the flexibility to save on 1000+ brands by availing exclusive offers and discounts and earning exciting cashback for every purchase.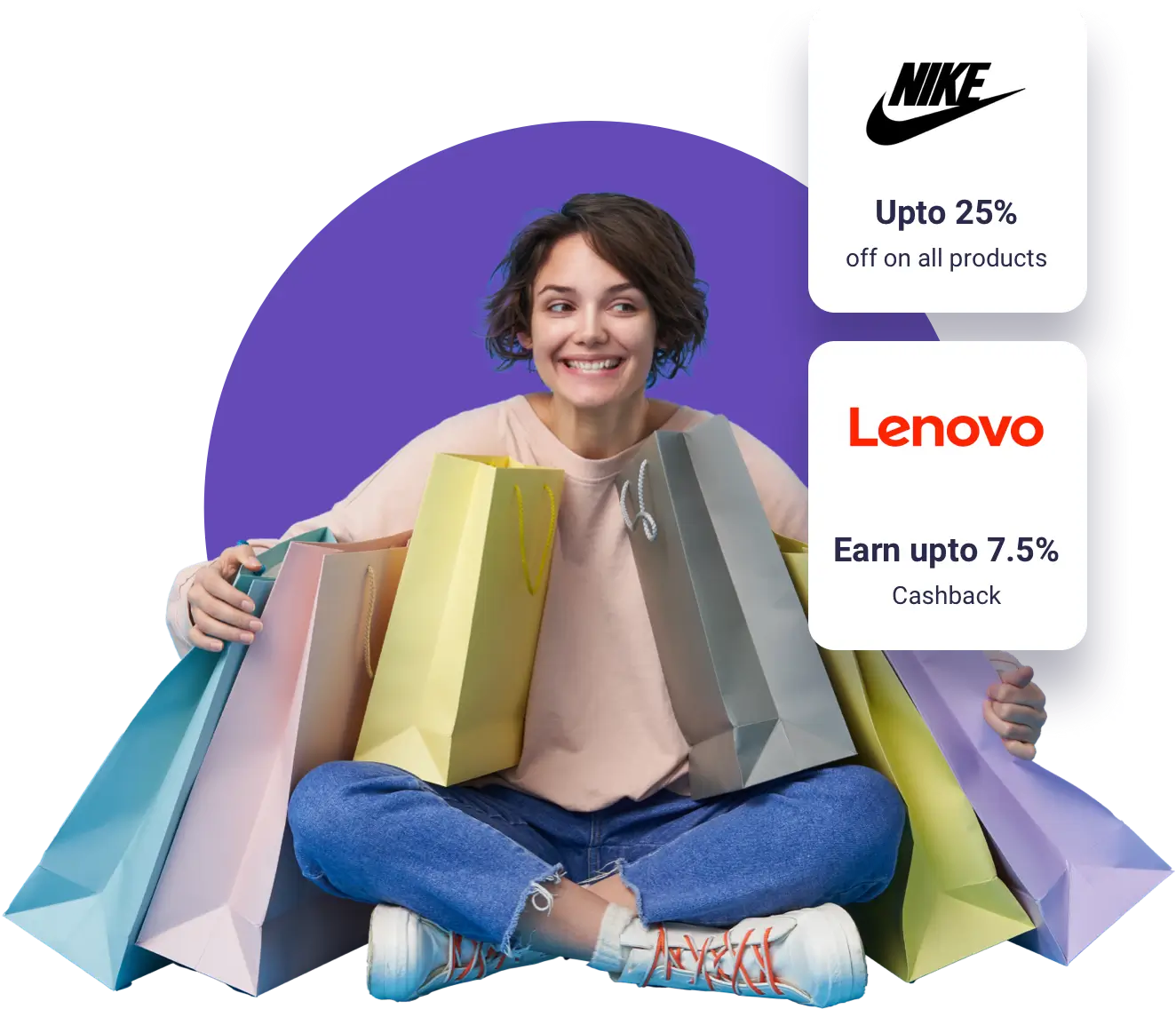 Implement and manage discount programs with ease
Give your employees unlimited access to corporate discounts

Tailor programs to specific needs of your workforce

Increase employee satisfaction and engagement

Become competitive in attracting and retaining top talent

Give more than just discounts with cashback

Implement a highly affordable program
You are one step away from making your employees happy
Expand employee benefits with deals & offers
Broaden your employee benefits' scope above the standard paychecks with exclusive corporate deals and discounts. You can also offer them customized offer listings that suit your organizational preferences, from health and wellness to lifestyle needs and beyond.
Delight your employees with
exclusive discounts
Give your employees something extra to smile about by offering them exclusive discounts & offers and enabling them to save on products and services from top global brands in electronics, health and wellbeing, dining, travel, and more.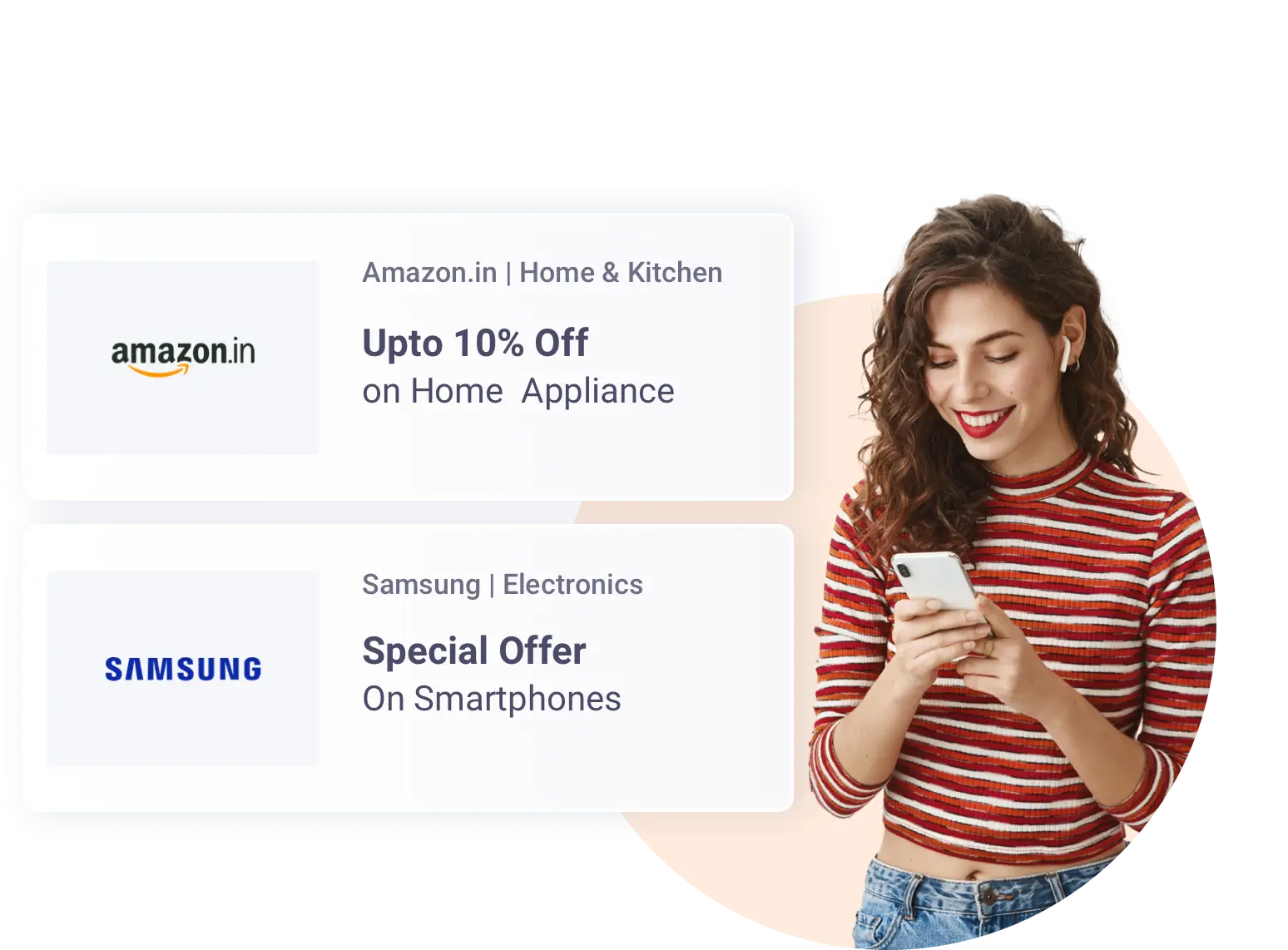 Amplify employee happiness with extra
cashback points
Prioritize your employees' happiness by offering them additional cashback points on top of regular discounts. These cashback points can be exchanged for gift cards from 1000+ brands without a hassle.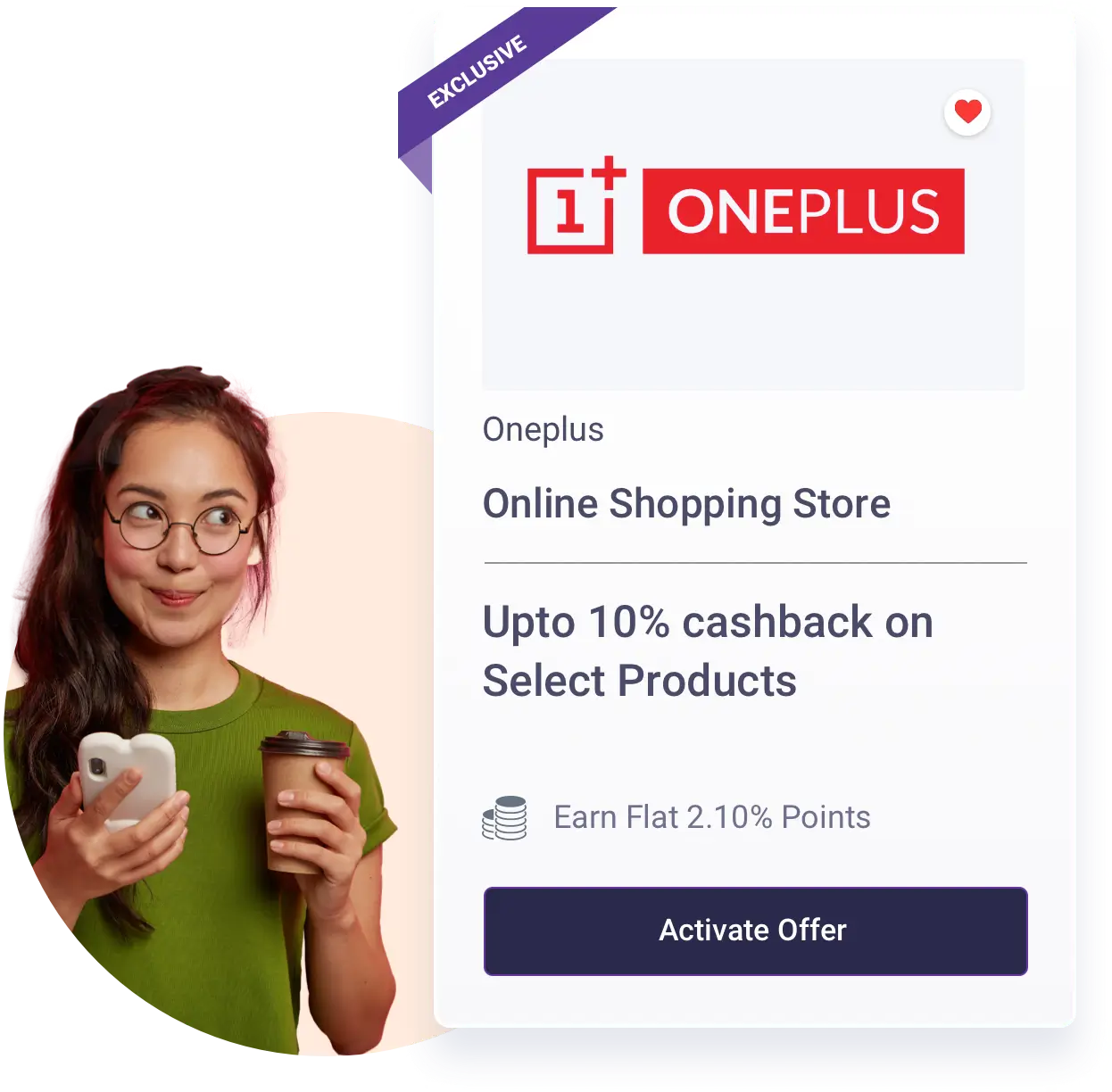 Crunch the numbers with the right
analytics and reporting
Track and analyze the effectiveness of your perks program using quantitative analytics and reporting & customize it as per your employees' preferences for maximum impact.
Give your employees exciting opportunities
to earn points
Offer your employees the chance to become lucky winners & win extra points as they shop from our featured corporate deals.
Give your employees flexible redemption with our
Global Rewards Catalog
With our global Rewards Catalog, employees can exchange their cashback points hassle-free for gift cards for 1000+ brands, and products from Amazon Store, book an experience from the Experiences section or buy merchandise from the Merchandise section, available across 59+ countries.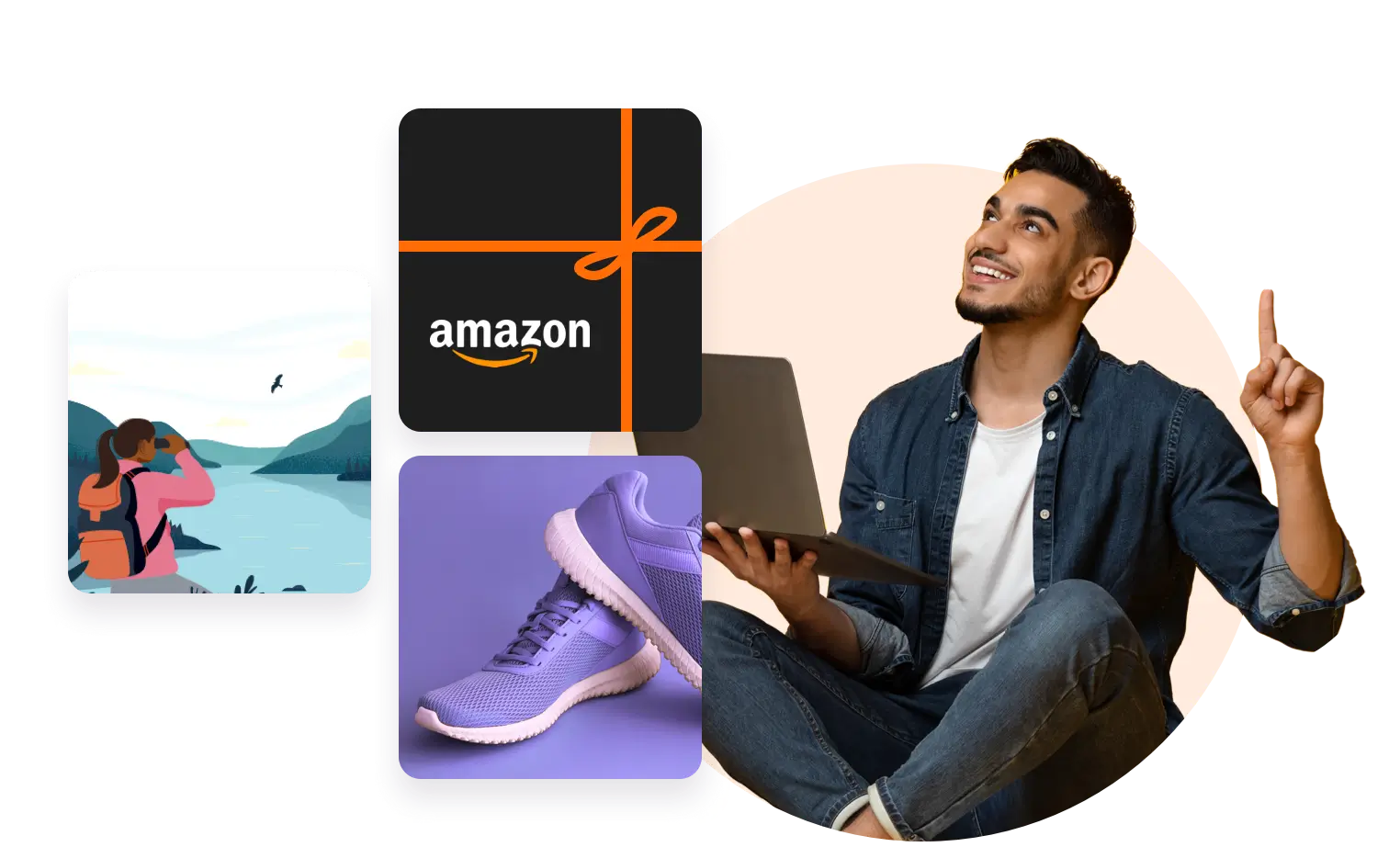 Facilitate your employees to post
Classified Ads

aiding lifestyle needs

Give your employees the facility to post free classified ads for automobiles, real estate, electronics, furniture, and more, to buy or sell anything within the organization, making it your own collegial online exchange platform.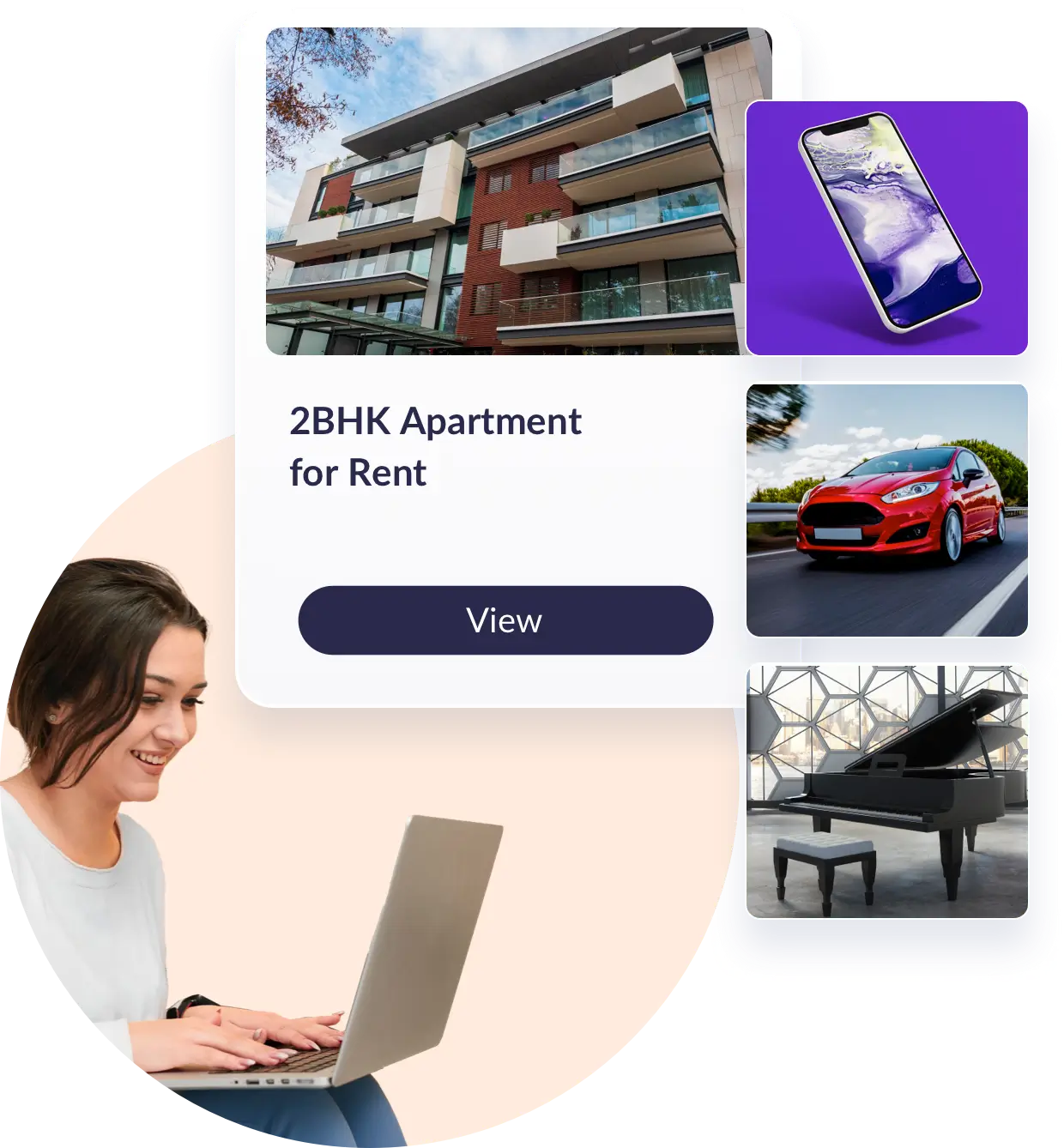 Try our AIRe self-assessment tool for checking the impact & authenticity of your Rewards & Recognition Program
Check AIRe score