Hi there! We are

Vantage Circle
We believe in empowering today's workplaces by offering them rewards and recognition, employee benefits, wellness, and feedback solutions. Our goal is to forge meaningful connections between employees and their organizations. We keep a global perspective to ensure that your employee engagement goals are fulfilled.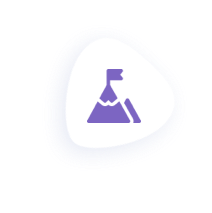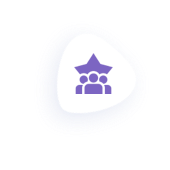 Our
Mission
To help companies build winning work cultures through innovative AI-powered employee engagement solutions.
Our
Vision
To enable companies of all sizes to deliver a satisfying employee experience and set the standard for employee rewards & recognition within the industry.
Our Core
Values
Continuous Learning
We believe in upskilling and growth.
Teamwork and Collaboration
We strive for excellence together.
Inclusive Work Culture
We respect every individual.
Integrity
We practice honesty and strong moral ethics.
Commitment
We are committed to our communities.
Transparency
We are open in our communication.
Company
Milestones
The moments that motivate us to hustle every day and build happy work cultures worldwide.
Our first customer signed up
2011
Reached 10,000 users
2011
Launched Vantage Perks
2011
Launched Vantage Rewards
2017
Launched Vantage Fit
2017
Reached 1 Million users
2017
Our first global client
2019
Launched Vantage Pulse
2019
We became a community of
1M+ HR professionals
2020
We
Build

Relationships

Transforming work cultures worldwide.
We believe in
Inclusive


Company Culture

You know your employee engagement initiatives move in the right direction when your people are valued and respected for what they do and what they stand for. When it comes to providing a great employee experience, diversity and inclusion must take center stage.

We believe in building an excellence-driven culture with creative and innovative people from diverse backgrounds. To deliver and understand the needs of our diverse customers, we must practice inclusivity. We are paving the way for an exciting future in which employees can interact from various perspectives and experiences. And you cannot do that without an inclusive company culture.
Learn What We Can Do for You