VANTAGE

PULSE
Analyze your employees' experience with

Vantage Pulse
Looking for a powerful employee survey tool that delivers results? Our continuous listening platform gives you the real-time insights you need to connect and empower your teams.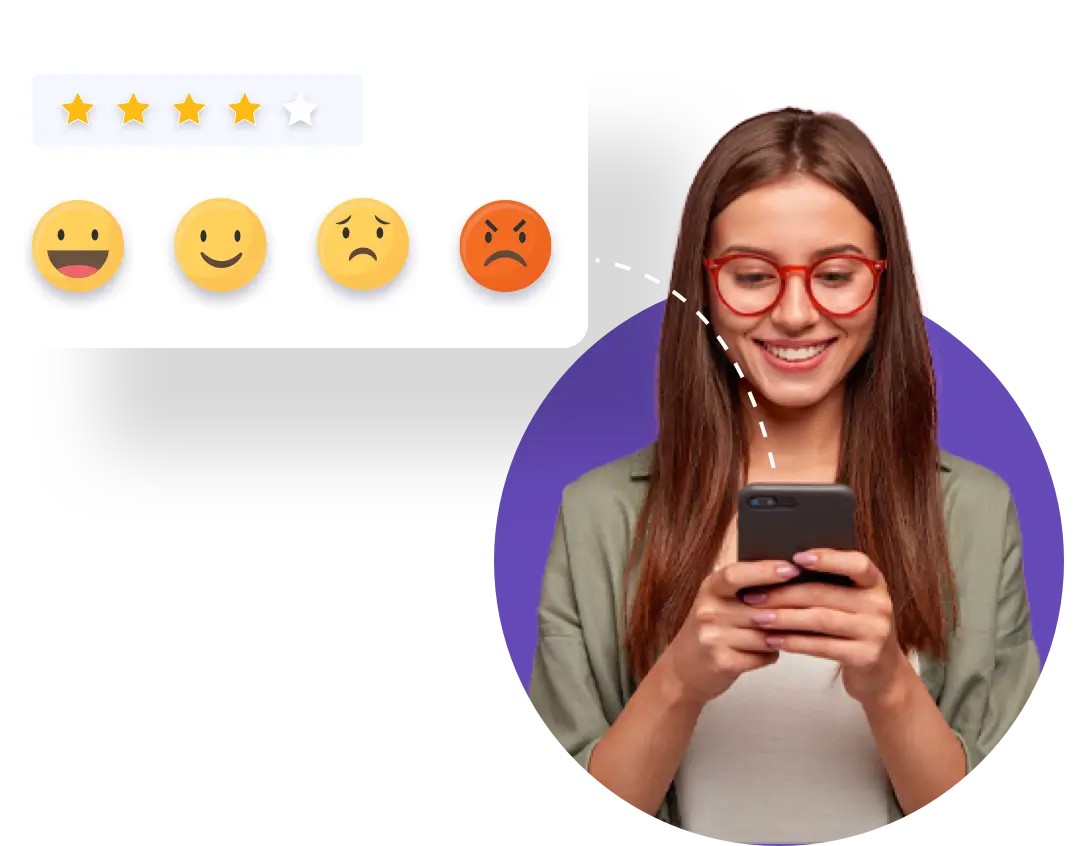 Get the true pulse of your organization
Struggling to measure the ROI of your engagement efforts?

Looking for a convenient way to capture honest employee feedback?

Want to compare the employee experience of different employees?

Do you want to bridge the gap between leaders and employees?

Looking for a cloud-based solution to hear the voices of remote employees?

Wish to boost employee advocacy with a culture of transparency?
You are one step away from getting insightful and authentic employee feedback
Features that meet your needs
Onboard today and revolutionize the way you collect & manage your employees' feedback.
Listen to your employees' voice with e-NPS based surveys
Want to know what your employees truly think about your company? With our e-NPS based surveys, you can easily analyze how your employees feel about their job and uncover in-depth insights into your employees' experiences and identify both advocates and detractors so that you can take proactive steps to foster a positive, productive workforce.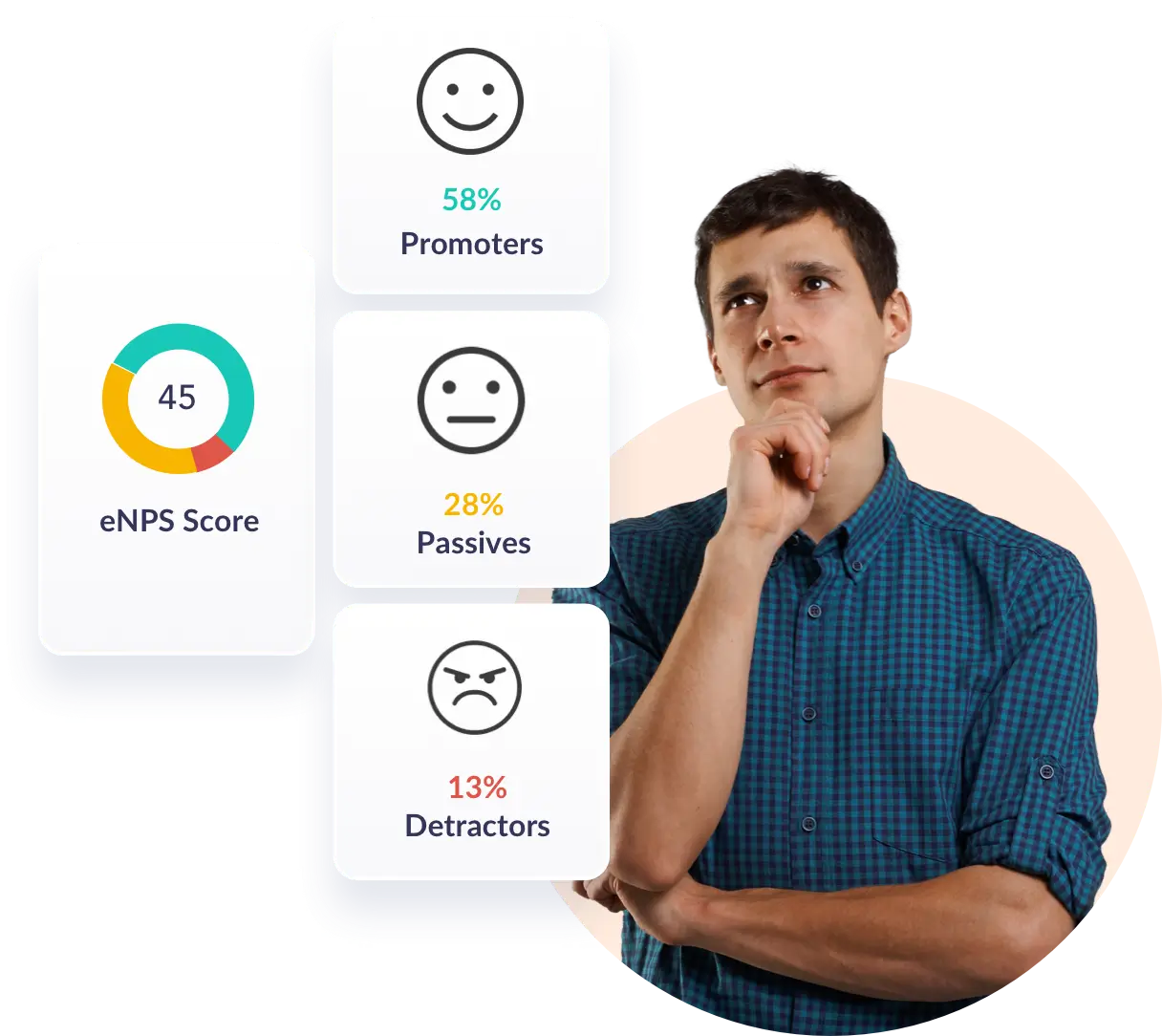 Effortlessly conduct employee surveys with our pre-built survey templates
Save time and resources with our pre-built survey templates and easily conduct impactful employee surveys. It also comes with customization, where you can add your own questions, making it a perfect tool for HR professionals to make informed decisions that drive positive change.
Get insightful analytics with heat maps & categories
Identify patterns or trends and make informed decisions to elevate employee experience with our powerful heat maps that let you track employee satisfaction levels across different categories.
Make your employees feel heard with real-time feedback, comments & follow-ups
Give your employees the freedom to express themselves freely and make them feel heard with continuous feedback, comments, and follow-ups over regular intervals. It also comes with the conversation feature through which HRs can take appropriate actions to address issues and promote transparency & a healthy work environment that drives meaningful change.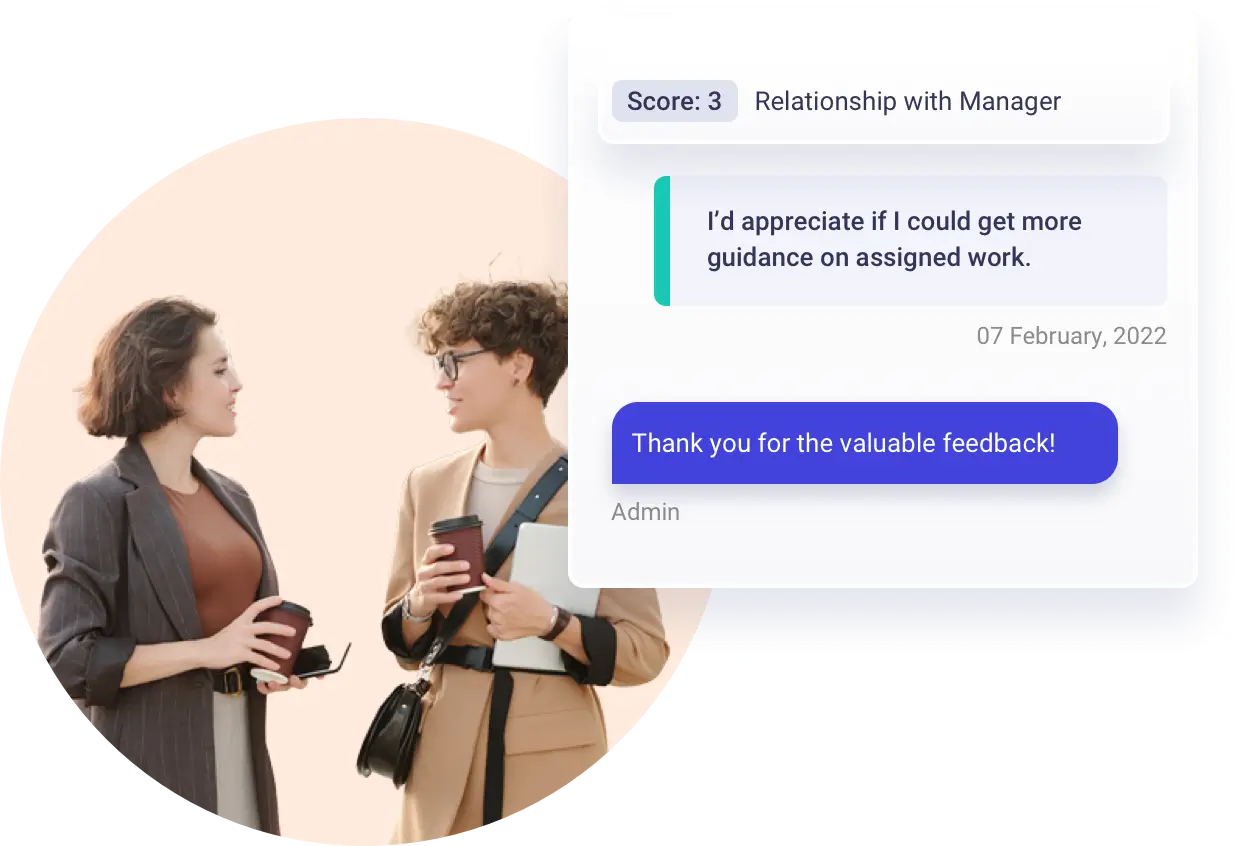 Track progress and optimize performance with meaningful internal benchmarks
Analyze engagement scores and user trends against internal benchmarks set across your organization. With our timeline view, you can easily track performance levels & analyze progress over time and compare it against your own standards, gaining valuable insights into employee engagement and satisfaction levels.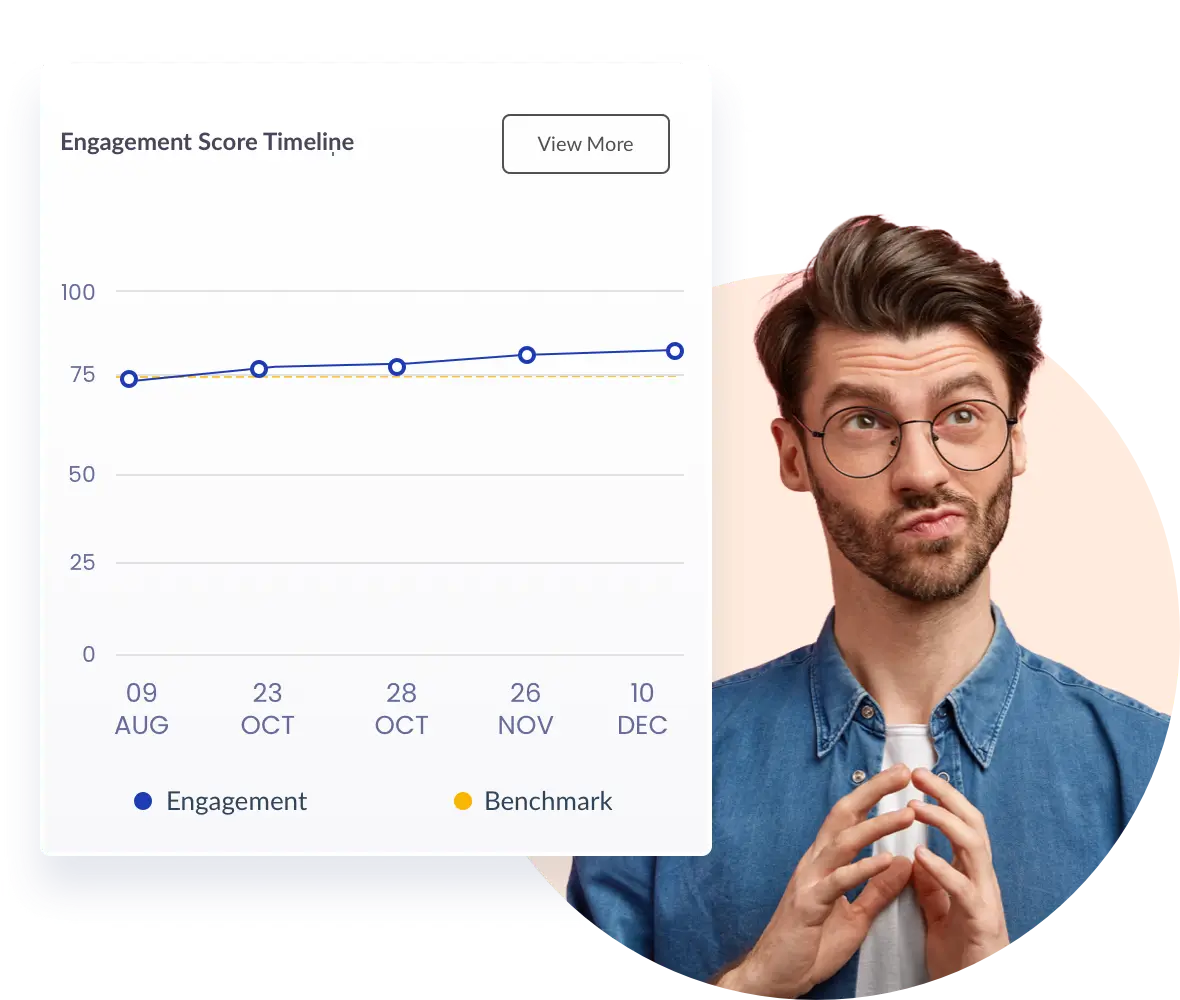 More reasons to choose

Vantage Pulse

Customizable Surveys
Allows you to select questions from multiple survey categories.

Personalized Questions
Can be easily added to a pre-built survey.

Downloadable CSV reports
Enables you to extract survey data and tweak it in any way you see fit.

Experience Cycle
Helps analyze Employee Experience from Onboarding to Separation.
Survey Filters
To compare scores based on criteria such as department, location, and gender.

Resource Center
To explore insightful articles, best practices, and trends in HR innovation.
Try our AIRe self-assessment tool for checking the impact & authenticity of your Rewards & Recognition Program
Check AIRe score