EMPLOYEE SURVEY TOOL
Listen to what
matters

the most

Simplify survey creation and management. Design surveys that are easy for employees to use and unlock analyzed insights that HRs find simple to act on.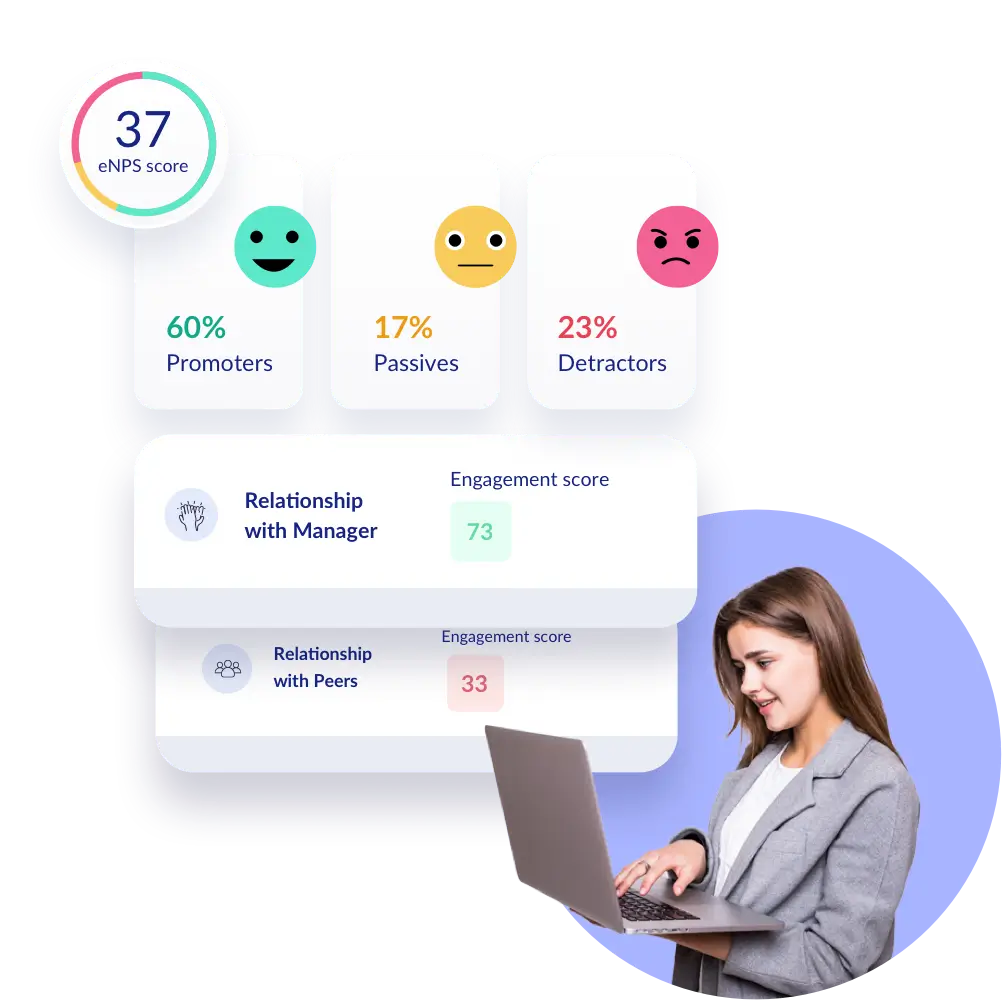 Trusted across the world - by businesses of every size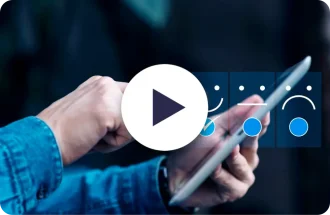 What is Vantage Pulse?
Vantage Pulse is a powerful employee pulse survey tool that lets you collect, measure, and act on real-time employee feedback - while being completely anonymous. With Vantage Pulse, HRs can analyze trends, uncover factors of employee turnover, predict behaviors, and ultimately increase employee retention.
Power a continous listening strategy with Vantage Pulse
Move away from cluttered, confusing, and complex surveys. Vantage Pulse is the best out-of-the-box anonymous survey tool you'll ever use - designed to engage your employees in a feedback loop they'll want to be a part of.
Higher Response Rates
Pulse surveys boast an 85% response rate, outperforming the average employee engagement survey's 30-40%.
Higher Retention
90% of workers are likelier to stay with an organization that values and acts on their feedback.
Influence Behaviors
A survey asking people if they'd like to volunteer for the American Cancer Society increased volunteering rates from 4% to 31%.
Balance Insights with Simplicity
See how your employees are doing in real time. From benchmarks, real-time trend visualizations, and metrics to dynamic data - Vantage Pulse brings you everything you need to make good decisions, displayed on a single, intuitive dashboard.
Features at a glance
Vantage Pulse is packed with features designed to help HRs and employees undergo the optimal survey experience.
Metrics
Get a holistic view of your organizational "pulse" with our industry-standard metrics suite.
Likert Scale
Go beyond binary 'yes' or 'no' choices. Our improved 5-point Likert Scale covers an extended range starting from 1 (least satisfied) to 5 (most satisfied), revealing a broader view of your employees' opinions and sentiments.
Measure
Explore carefully analyzed insights that offer a comprehensive overview of your employees' experiences.
Flexible Length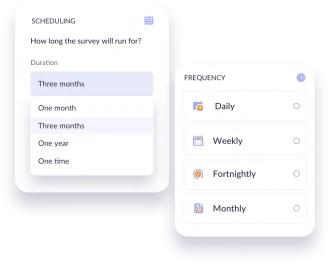 Whether you prefer short-length surveys or more comprehensive ones, our flexible survey options put you in total control, letting you customize the survey to your desired length.
Manage
Streamline your survey structure and configurations effortlessly.
Pre-built Survey Templates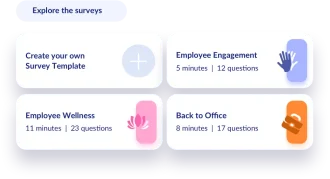 Pick from our comprehensive library of 25+ pre-built survey templates, thoughtfully designed to get your survey up and running in minutes. From onboarding, engagement, DEI, to exit - each template ensures that you ask the right questions at the right time.
Invest in a people-first culture
Get a bird's eye view of the organization's "pulse." Or go deeper and break down insights by teams, categories, and performance. Our platform is engineered to expertly segment and simplify all survey data, making it effortless to pinpoint the root causes of disengagement.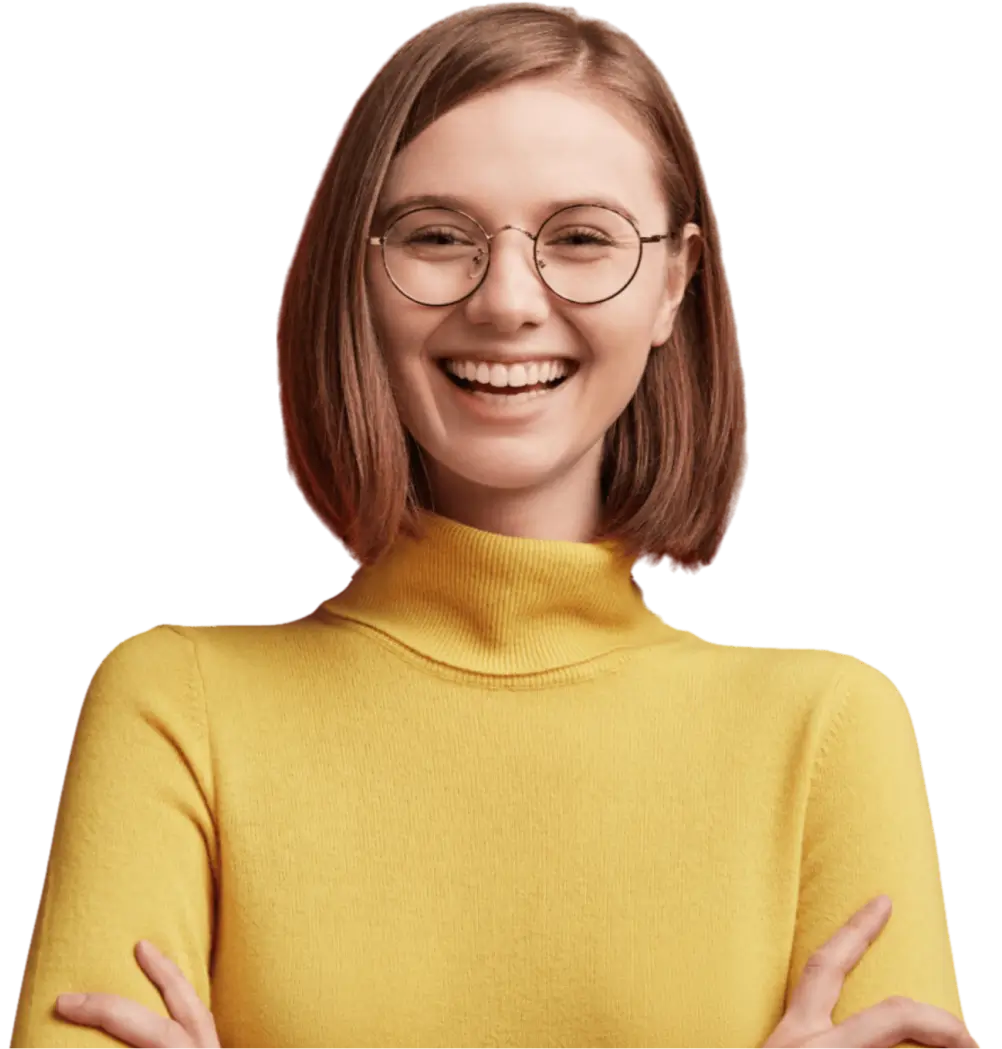 It's an Employee Experience Compass!
Discover not just "how" your employees feel but also "how many" feel that way. Fast, straightforward, and completely anonymous— Vantage Pulse is the perfect tool for employees to voice their opinions and for leaders to uncover issues before they lead to turnover.
Fully Anonymous

From scores to follow-ups, anonymity is guaranteed.

Survey Reminders

Set and forget with our automated reminder system.

Multi-language Options

Built for global teams with 14+ languages support.

Survey Accessibility

Available on any device, anytime, anywhere.
Success Stories
I particularly enjoy the tool (Vantage Pulse) for survey data...Data has been quite beneficial because we in HR want raw data to say, 'Oh, this is how people are feeling.'
- Cassidi Ross,
HR Coordinator

Get the
true pulse

of your organization

Highly rated on:
Measure the ROI of your engagement efforts

Capture honest employee feedback

Use a cloud solution to hear the voices of remote employees

Bridge the gap between leaders and employees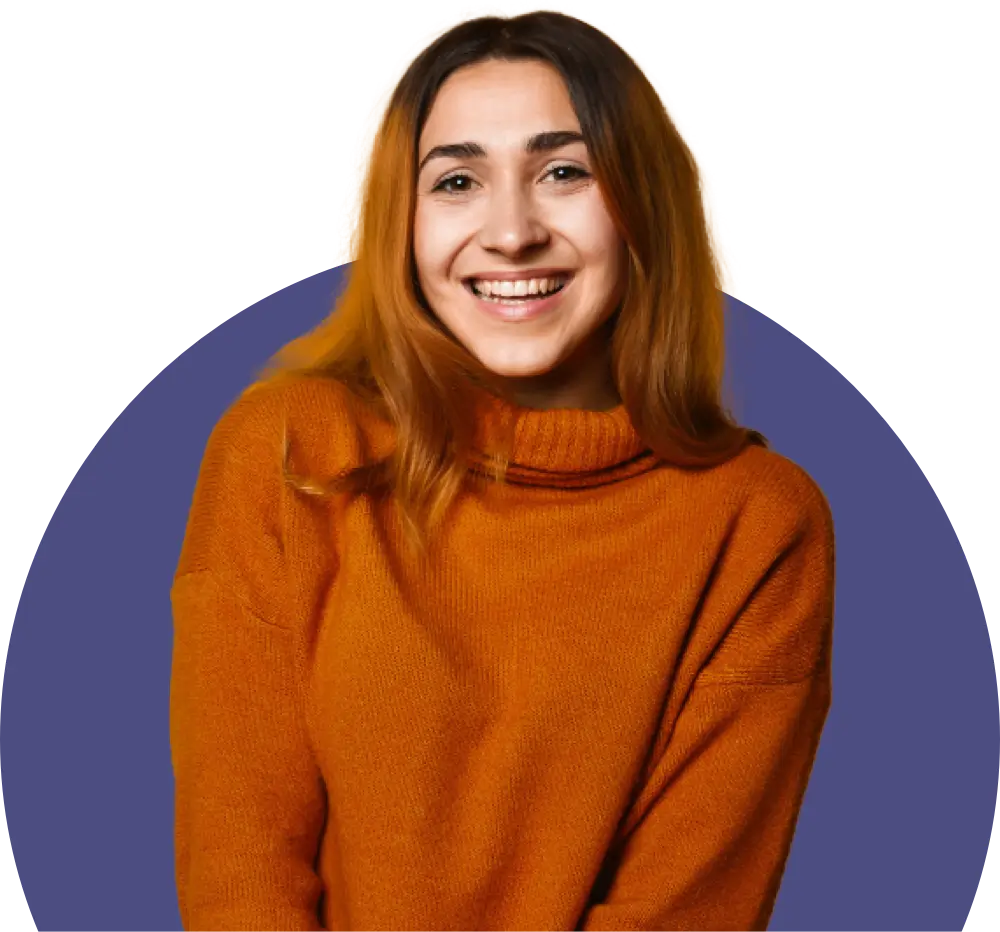 You are one step away from getting insightful and authentic employee feedback