Product Update: What's new?
Table of Contents
What does the update contain?
User experience has always been our top priority and keeping that in mind, we have come up with an update just for you.
What does the update contain?
– Delegation
To maintain a smooth workflow in the organization, we have added a great feature called "delegation". If the nominator and/or approver is on a leave or for some reason cannot access the platform for some period of time, then they can delegate appreciate/nominate approval rights to others. This makes sure that the custom of appreciation and recognition in your organization is always up and running!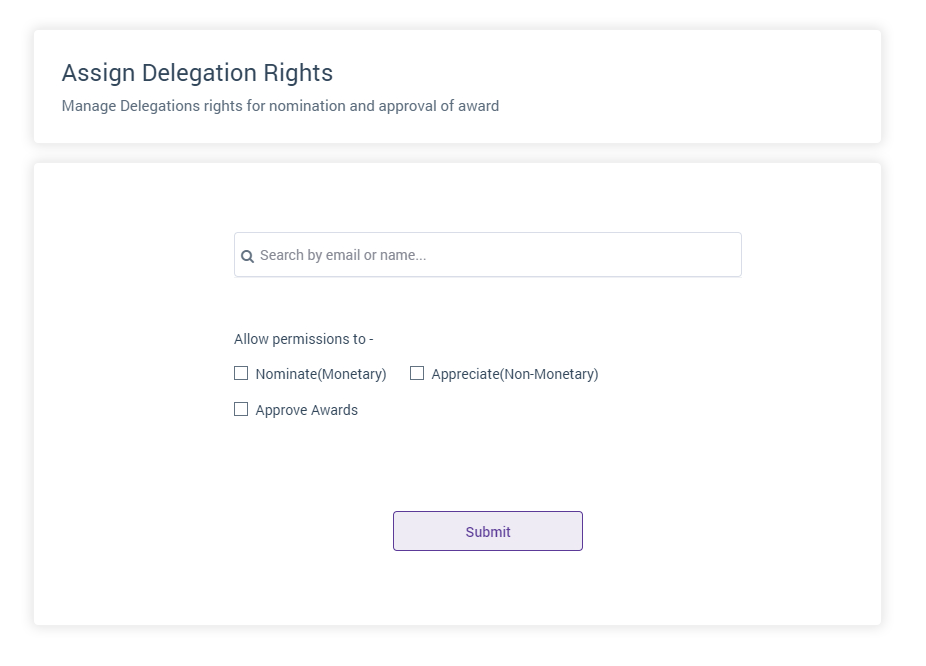 The update is available on web-only for now.
– Language Support
You can now access two more languages in French and French(Canadian) according to your preference. The users can change the language at any time they want. The language update is currently applicable to the work module, confirmation emails, the redeem section, and the My Profile section.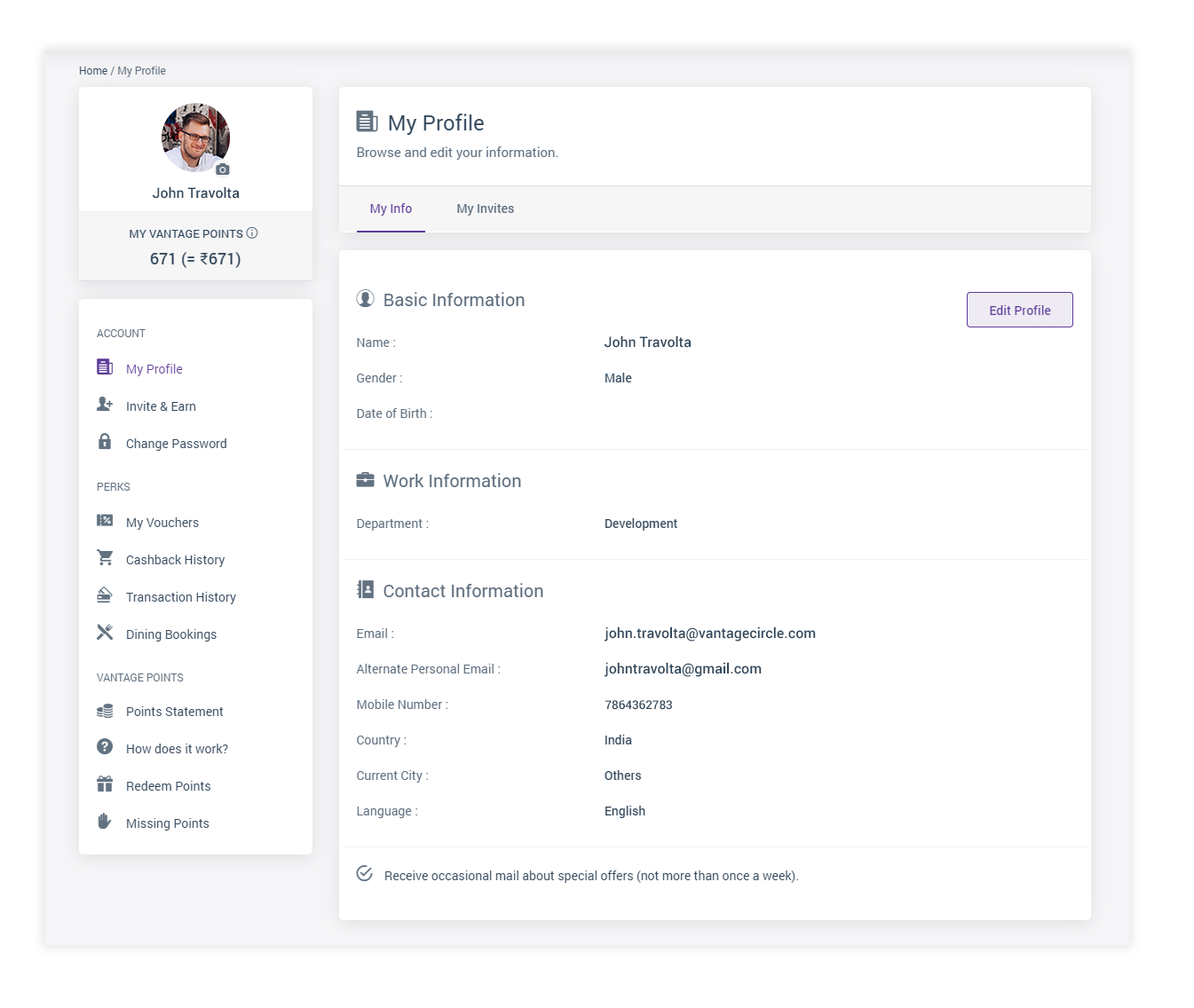 The update is available on both websites and mobile applications.
– Super Admin Access
With our super admin access, the administrator can approve or decline any pending nominations. Moreover, a super admin will also be able to run award reports and review award activity across the organization. With this new feature, now you can carry out your task with ease and without any major shortcomings.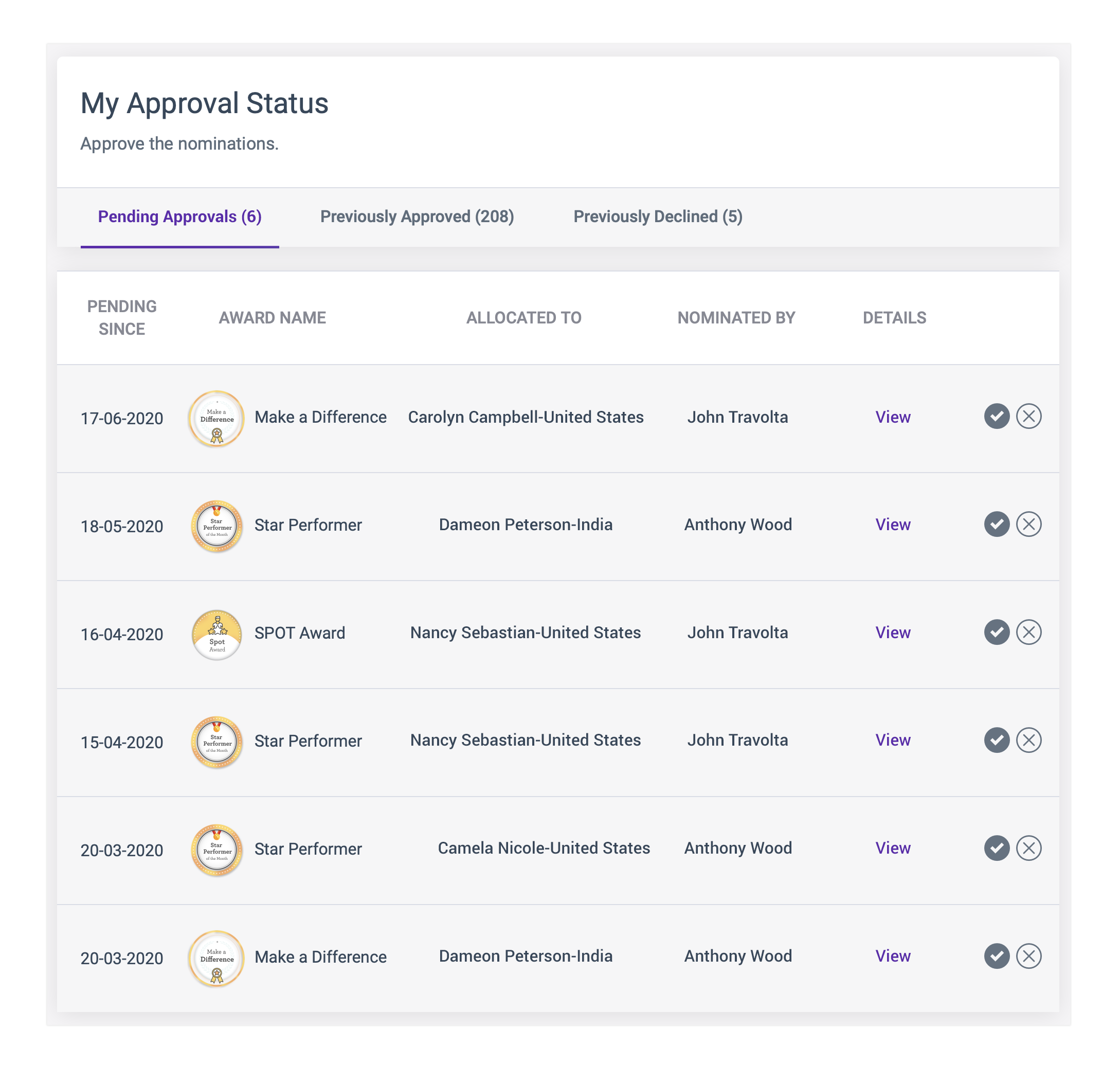 The update is available on the website and mobile applications.
– Google sign-in Implementation
To enhance security and reduce password fatigue, we have now shifted to google sign-in integration for organizations that use Google suite. Users will now be able to login to the platform site with only one set of credentials which is much easier to manage and is quite faster as well.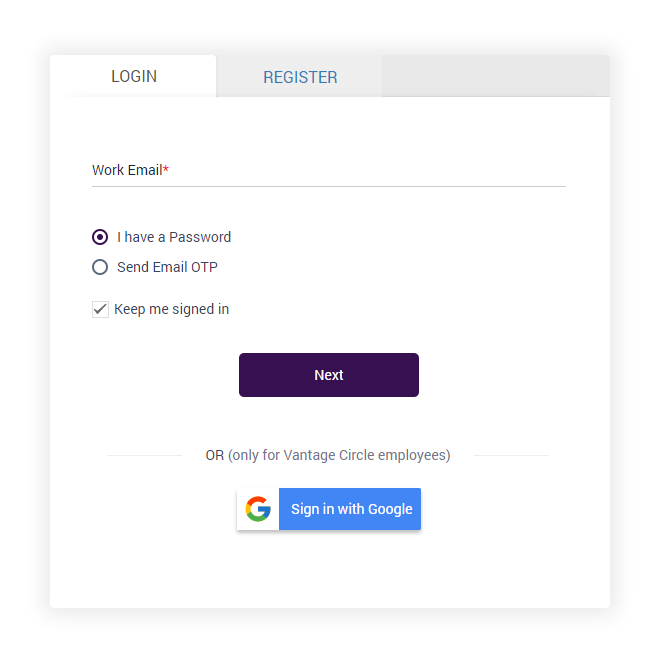 It is available on the web, android, and iOS. Any apps installed prior to March 2020 will need to be updated.
– Dashboard viewing for HR Admins/ HR of any department
A super admin of an organization can view every report and all data of any department. However, with our new dashboard feature dedicated to the HR admin will help them to view and download reports only for their respective department. Reducing confusion and generation of accurate reports. Another added feature is that they can now run a budget usage report specific to his/her dept.
Perks Update
– Work From Home Essentials
While you are busy working from home, our team is constantly on the lookout for ideas that will make remote working a smoother experience. Keeping that in mind, we have added a brand new feature in our perks section named "Work From Home Essentials". With the help of this particular section, you will be able to purchase all the necessary items needed for a perfect work from home setup.
Upcoming Features in WEB and APP
1. Manager Dashboard
We believe that one of the core values of a great organization is its transparency. That's why we have a "Manager's Dashboard" feature upcoming in our next update.
The manager's dashboard option will be available for all managers in the organization. In this section, the manager will be able to gain all the insights on the recognition status and recognition history of all their direct and indirect team members.
2. Text prediction with AI
Another new feature that we will add is the text prediction with the help of Artificial Intelligence. If you are trying to write a message, our Text prediction feature will automatically generate the next possible word that fits well with the message. Making it easier for you to frame a sentence on the go.
Well, that will be all for now. We hope your work gets a lot easier with our recent updates. We will be back with more exciting features just for you. If you have any queries, feel free to connect with us and share your needs.