Vantage Circle in 2022: A Product Timeline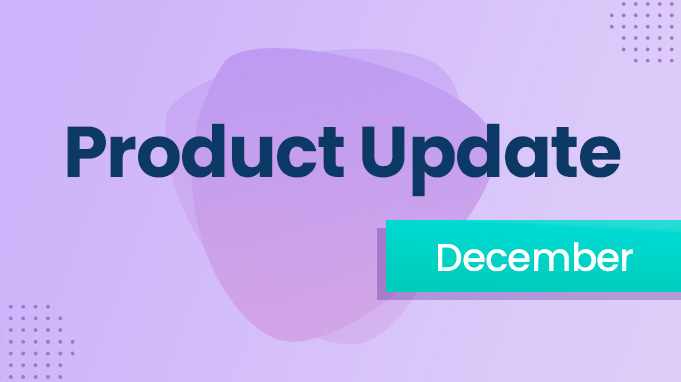 Isn't it wonderful to reflect on all that you have accomplished in the past 12 months?
We realized that an employee spends 125,000 minutes at their workplace in a year. Keeping that in mind, we at Vantage Circle decided to bring you a year's flashback of all the product enhancements that helped us to foster a culture of recognition by bringing together remote, diverse and new-age workforces.
Product Breakthroughs
We consistently go above and beyond to enhance our product to encourage greater employee engagement and a pleasant user experience.
Having said that, let's have a peek.
1. Microsoft Teams Integration
Increased Timely Recognition through collaboration without any delay.
In order to optimize employee engagement and effectiveness in the modern workplace, Vantage Circle deployed the Vantage Rewards app for Microsoft Teams. It allowed users to utilize the message extension to recognize their coworkers on the go and at that particular moment for good work. Additionally, users had access to the leaderboard, wall of fame, announcements, and the whole social feed. They could even redeem their points and choose from a wide range of gift cards.
2. Leisure Experiences
Your body is programmed to handle a certain amount of stress every day. When an employee exceeds the limit, they tend to feel exhausted and emotionally drained. This is where Experiences come into play.
The body gets the needed time to bounce back from the everyday work pressure and recover from chronic stress. Employees feel more rejuvenated and recharged, making them more efficient at work. Employers must engage employees in a way that speaks to them and is a personalized way of saying, "We care."
Launched in September this year, Vantage Circle's new experiential rewards section, 'Experiences,' is all about building memories, breaking the mundane, and living life to the fullest!
3. Revised UI for Service Yearbook
Service anniversaries are key milestones in a person's career and we make it extra special by introducing the Service Yearbook. A unique feature that brings back all the inspiring memories curated by peers, leaders, and other associated people to remind employees about their organizational journey and milestones to keep them motivated.
We redesigned our user interface this year to be more user-centric and to foster a sense of community. Colleagues can now share their thoughts and memories as well as pictures to make one another's service anniversaries memorable. This webpage resembles a real yearbook to build an emotional connection and foster wellbeing
4. Advanced Manager Insights
The Manager's Insights section gives you information about the recognition you've given, identify team members whom you have not recognized yet, recognition activities of managers directly reporting to you, intra-team recognition activities, rewards received by your team members, etc.
This year we introduced– 2nd level team insights which allow managers to have a clear view of the engagement activity in their department and team.
Mini Milestones
1. Whatsapp
Notifications for Vantage Rewards lets you celebrate workplace achievements by getting notified in WhatsApp anytime, anywhere.
We noticed the LinkedIn Sharings had increased, thus contributing to employee advocacy. It encouraged users to keep up with the rest of the world and blur the lines between work and fun.
2. Perks Launchpad
As the holiday season is around the corner, we introduced a Perks Launchpad called the "Shop & Earn" section.
What's in it for you?
Brands can list their exciting offers on that page to have an extensive reach to our corporate user base.
Users get the chance to win additional cashback if they shop from those offers.
3. Add URL and Image to Recognition Posts
We believe in timely recognition and capturing the moment of joy. So we enabled these two features to make recognitions more specific and provide a visual representation.
During a recognition flow, a user can now attach a relevant picture or the work link along with the award or an appreciation. A recognizer can attach upto 3 images by selecting the add image icon.
On the social feed for awards or badges with attached images, the users can see arrows on the post and will be able to see the images in a carousel.
4. Platform Languages
We value inclusiveness and diversity so we made our platform available in the following languages: Spanish, German, Dutch, Portuguese, Russian, Simplified Chinese, Korean, Italian, Arabic and Vietnamese to better serve our diverse user base.
Grand Unveiling
Manager Gifting
We understand the importance of gifting in a person's life and we wanted to empower the broad spectrum of Corporate Employees using our platform. 
Presenting Manager Gifting.
Whether it's sending gifts to remote employees or rewarding all those in the office, we can do it all.
This release includes a new primary recognition type Gift. It will enable nominators to hold more than 1 budget (maximum 4) i.e. Reward Budget and additional 3 budgets. These budgets can be configured as required.