Product Update: Slack for Work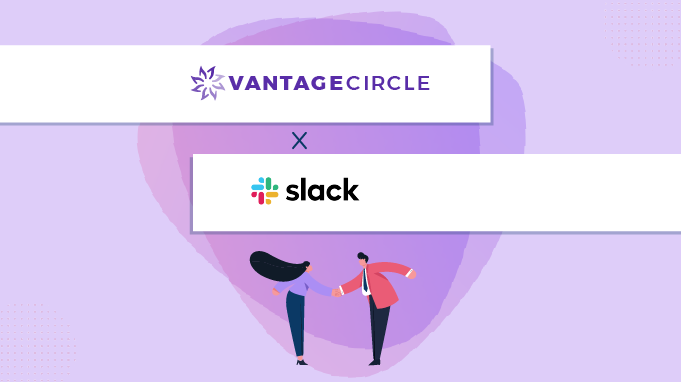 Rewards and recognition have become a pivotal part of an organization that helps drive employee engagement and increase productivity. And with the current pandemic, organizations have been opting for remote working programs which somewhat has taken a toll on everyone's productivity and performances.
Keeping that in mind, Vantage Circle has added Slack as the newest integration for smoother communication and collaboration. Slack allows remote working much easier and provides ample amount of space for rewards and recognition.
With the friendly user interface and its easy access services, it can bring the much-needed productivity back in track.
Let us now look at how the Slack integration changes Vantage Circle dynamically.
Easy Installation Process and dedicated channels
One of the most advanced features of Slack is that it is easy to install without any long manuals to follow. A hassle-free process allows installation within a minute after which you can create channels according to your preference and start a new journey towards productivity.
Organize and focus more on your team with an option to create a dedicated channel for the particular department. Share important files, ideas, and have a productive conversation with your fellow colleagues. Do not worry about others eavesdropping into your channel as Slack provides you with the option to make the channel private.
Now, align your goals and achieve them together without any hiccups in communication.
Increase Visibility of Appreciation
It is always challenging to keep updated on everything that is going around, especially when there are multiple teams distributed all over the organization. With Slack, now you can recognize and appreciate great work visible to everyone.
With the help of a #general channel of the organization, appreciate colleagues for their contributions and help boost their morale. Also, let everyone know what is a particular team up to and who is collaborating with different departments to achieve the long term goals. Foster more transparency across the organization and elevate the spirits of everyone.
Build a connection while working remotely
Distorted communication can create confusion and misunderstandings, which is something that managers do not want at all costs. And with remote working things could get a little complicated. Such situations can demoralize employees that greatly hinders performance and productivity.
However, situations like that can be avoided with the constant communication that is possible with Vantage Circle's Slack interactive live feed. Follow conversations and ask questions to find important information which makes it easy to stay in the loop. Clarify confusion and work on the shortcomings that will eventually help everyone in the organization to make the best use of their time and become productive in the long run.
How does Vantage Circle + Slack integration make Rewards and Recognition look easy
I
With the Vantage Circle Slack integration, we have simplified the process of rewarding and recognizing fellow employees. All you need to do is type in the /appreciate and /nominate command in the message box. Cite your heartfelt messages acknowledging their efforts and you are done.
The live feed will convey the message and instantly notify everyone in the channel. We have encouraged work with fun and brought in a whole new experience for the employees. Managed to keep everyone's morale high and productivity intact which was possible with the help of Slack integration.
Still wondering? Try Vantage Circle with Slack integration to enhance your rewards and recognition efforts.