Above & Beyond – The Spirit of Reward & Recognition
Streamed on 27th August, 2020
A Few key takeaways
What is real R&R and why is it important?
Barriers to R&R
How does building a culture of recognition build business?
What to recognize and how?
About the Session
Rewards and recognition remain an incredibly effective way to make your people feel valued, empowered, and ultimately engaged. Every act of rewarding and recognizing employees transforms your company's identity and guides better business outcomes.
A strong culture of "rewards and recognition" requires deliberate, thoughtful, and dedicated effort in a frequent and timely manner. When done properly, the right form of recognition given at the right time will enhance employees' feelings of loyalty, garner happiness, and heighten overall productiveness.
In this virtual conference, our expert panel of speakers discusses how an organization can integrate their rewards and recognition efforts with their company core values- and why will these efforts mark a visible rise in the overall employee engagement levels.
Session Guests
Menaka Seetharaman
Freelance HR Consultant
Menaka Seetharaman is a former corporate HR professional (15 years). She has been a Yoga teacher since 2015, certified through the Sivananda Yoga Centre – Gurgaon. Menaka is also a psychotherapist in training through the Process Work Institute, India, providing therapy as a self-awareness practice.
Connect with Menaka on LinkedIn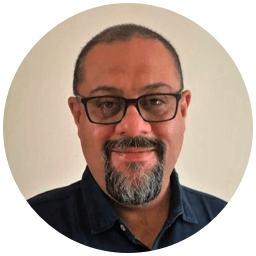 Harjinder Sidhu
Independent Consultant
Harjinder Sidhu is an HR professional with 21 years of experience across the diverse sectors of Iron Ore, Oil & Gas, IT Products, IT Services, Business Process Outsourcing & Education. He has demonstrated competence in the areas of employee engagement and retention, talent acquisition, career development & succession planning, performance management & change management.
Connect with Sidhu on LinkedIn
Find Out How Vantage Circle Works