Employee Engagement – Back to Basics
Streamed on 5th November, 2020
A Few key takeaways
Understand employee engagement and the myths around it.
Drivers of employee engagement.
Driving engagement throughout the employee lifecycle- tools and practices.
About the Session
Enhancing the level of engagement has quickly become a top priority for major businesses worldwide. It's high time we identify the significant factors driving engagement forward. In this webinar, our speakers, Menaka and Sidhu, talked about the concept of employee engagement and how organizations can make significant changes that elevate the effectiveness of their engagement measures.
Session Guests
Menaka Seetharaman
Freelance HR Consultant
Menaka Seetharaman is a former corporate HR professional (15 years). She has been a Yoga teacher since 2015, certified through the Sivananda Yoga Centre – Gurgaon. Menaka is also a psychotherapist in training through the Process Work Institute, India, providing therapy as a self-awareness practice. Connect with Menaka on
LinkedIn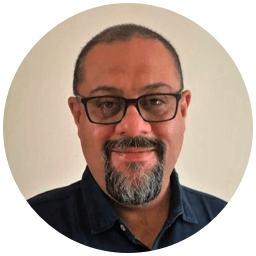 Harjinder Sidhu
Independent Consultant
Harjinder Sidhu is an HR professional with 21 years of experience across the diverse sectors of Iron Ore, Oil & Gas, IT Products, IT Services, Business Process Outsourcing & Education. He has demonstrated competence in the areas of employee engagement and retention, talent acquisition, career development & succession planning, performance management & change management. Connect with Sidhu on
LinkedIn
Find Out How Vantage Circle Works