Is HR Preparing for What Life Will Be Like After COVID-19?
Streamed on 12th July, 2021
A Few key takeaways
Analyze current problems HR might face.
How to prepare for the "new normal".
How to apply new learnings.
How to reinforce the commitment to the employees' wellbeing.
About the Session
The pandemic has drastically transformed employee engagement, redesigned the employee experience, and impacted job satisfaction levels. With work-from-home becoming the "new normal," remodeling work policies to prioritize employees' well-being had been a vital part of businesses staying relevant. The first step in reinforcing the commitment to employee well-being is to examine the current major challenges that HRs are bound to face. In this webinar, our guest speaker, Alec Bashinsky, assists HR professionals in identifying the challenges they will face in the future, applying these learnings to navigate new challenges, realign people functions with business priorities, and much more.
Session Guests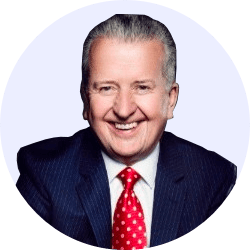 Alec Bashinsky
APAC Partner, Josh Berson Academy, AU
Alec Bashinsky is a Strategic business thinker/ innovator and Future of work specialist who disrupts traditional Talent/ HR models and aligns people's focus to deliver business outcomes. Alec is currently the APAC Partner for the Josh Bersin Academy which is the first global Professional Development Academy for HR. He also is the Managing Partner of Blackhall & Pearl Talent Advisory which focuses on HR/ Culture Transformation, Future of Work, the Talent Experience, and Diversity & Inclusion through the facilitation of advanced AI tools and insights. Connect with Alec on
LinkedIn
Find Out How Vantage Circle Works