Key To Continuous Growth: Driving Employee Engagement With Effective Performance Management
In this webinar, leading industry experts and thought leaders share practical insights on managing employee engagement, why it is crucial for higher employee performance, and how it can translate to continuous business growth.
Reimagining employee recognition through the AIR

e

Framework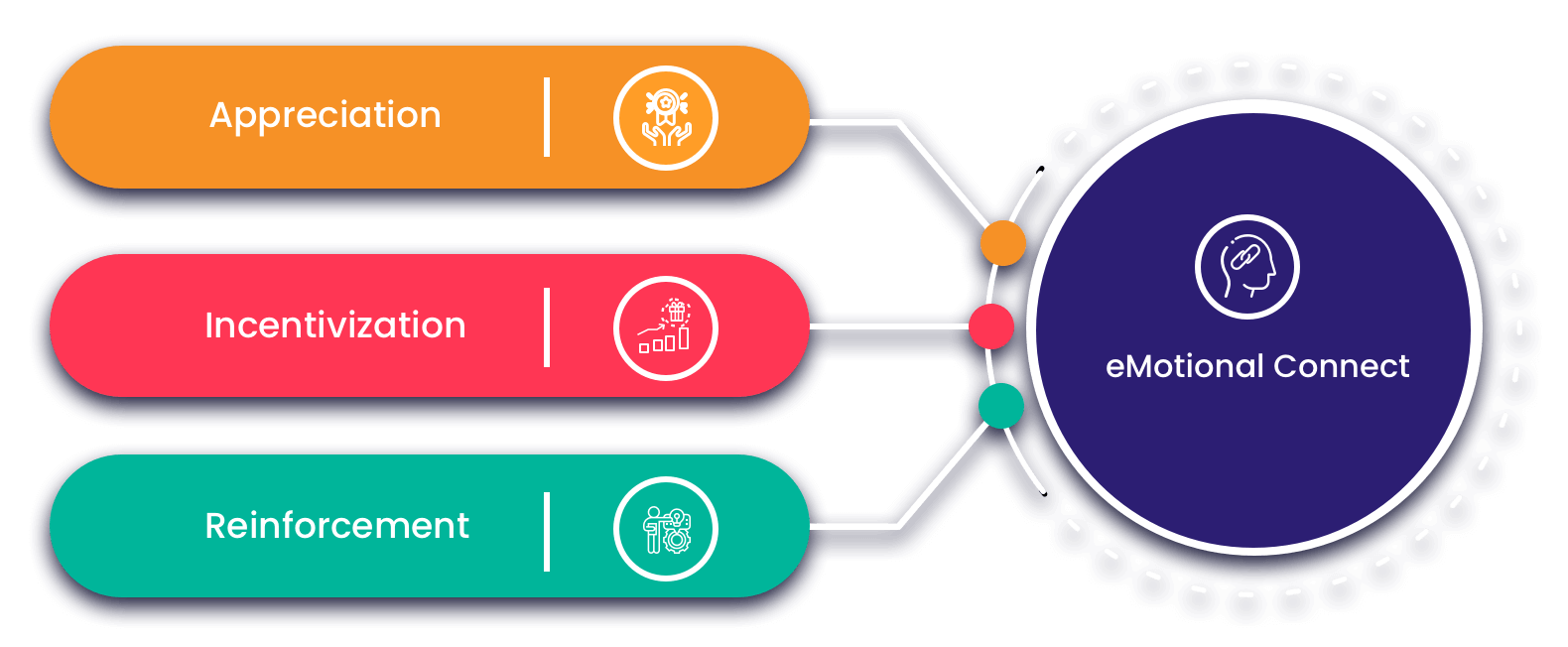 Guest Speakers
Dorie Clarke
#1 Communication coach in the World, Thought Leader and Business Professor
Dorie Clark has been named one of the Top 50 business thinkers in the world by Thinkers50, and was recognized as the #1 Communication Coach in the world by the Marshall Goldsmith Leading Global Coaches Awards. Clark, a consultant and keynote speaker, teaches executive education at Duke University's Fuqua School of Business and Columbia Business School, and she is the Wall Street Journal bestselling author of The Long Game, Entrepreneurial You, Reinventing You and Stand Out, which was named the #1 Leadership Book of the Year by Inc. magazine. A former presidential campaign spokeswoman, Clark has been described by the New York Times as an "expert at self-reinvention and helping others make changes in their lives." A frequent contributor to the Harvard Business Review, she consults and speaks for clients including Google, Microsoft, and the World Bank.
Stephane Charbonnier
CHRO, L'Oréal USA
Stephane is HR generalist with 25 years of experience in managing large scale changes and helping organizations to achieve business growth Passion around attracting and developing talents for my organization. Her specialities are Recruitment, change management, talent development, labor relations.
Anne Gotte
Vice President, Global Talent Management, Bumble
Anne has served as global, enterprise-wide leader for the integrated talent center of expertise. Role scope comprises talent and organization development, diversity and inclusion, engagement, talent acquisition and contingent workforce management.
About the Hosts
Chester Elton
#1 Bestselling Business Author, Leadership Expert, Organizational Culture Expert, Employee Engagement and Teamwork Expert, Global Keynote Speaker.
Chester Elton is a #1 Bestselling Business Author, #4 among the world's top leadership experts and #2 among the world's top organizational culture experts. He is a member of Marshall Goldsmith 100 Coaches, an Executive Coach, Keynote Speaker, and Founder of the #findyourgratitude Community. In the last two decades, Chester has helped some of the world's most successful businesses engage their employees to execute on strategy, vision, and values.
Adrian Gostick
#1 New York Times bestselling author, Corporate Culture Expert, Engagement Expert, Leadership Expert, Managing Change Expert, Global Keynote Speaker.
Adrian Gostick is a global thought leader in the fields of corporate culture, leadership, and engagement. He is founder of the workplace training and consulting company The Culture Works and author of the New York Times, USA Today and Wall Street Journal bestsellers All In, The Carrot Principle, Leading with Gratitude, and Anxiety at Work. In 2021, Adrian was ranked as a top 10 Global Guru in Leadership and Organizational Culture. He is a member of Marshall Goldsmith's MG100 'Pay it Forward' Coaching Cohort.
About
Vantage Circle
We believe in empowering today's workplaces by offering them rewards and recognition, employee benefits, wellness, and feedback solutions. Our goal is to forge meaningful connections between employees and their organizations. We keep a global perspective to ensure that your employee engagement goals are fulfilled.