The Future of Work: Embracing AI in HR Practices and Employee Engagement
In this insightful webcast, we delve into the future of work, focusing on the integration of Artificial Intelligence (AI) in Human Resources (HR) practices and employee engagement. We explore how AI is revolutionizing the HR landscape, from recruitment and onboarding to performance management and employee retention. We also discuss how AI can enhance employee engagement, fostering a more productive and satisfied workforce. Join us as we navigate the transformative power of AI in the workplace and its potential to redefine HR and employee engagement.
Reimagining employee recognition through the AIR

e

Framework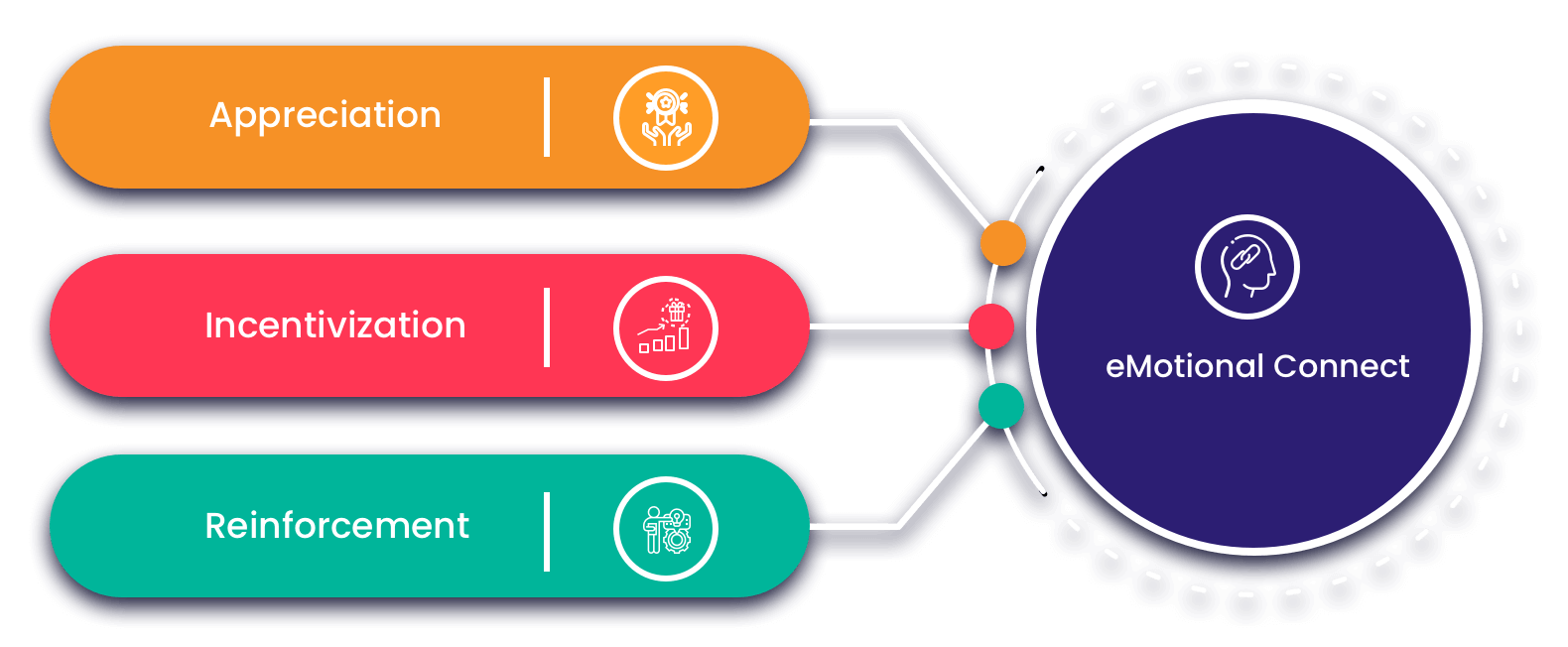 Guest Speakers
Dave Ulrich
Professor at the Ross School of Business, University of Michigan and a partner at the RBL Group
Dave Ulrich is the Rensis Likert Professor at the Ross School of Business, University of Michigan and a partner at the RBL Group ( http://www.rbl.net ) a consulting firm focused on helping organizations and leaders deliver value. He has published over 200 articles and book chapters and over 30 books. He edited Human Resource Management 1990-1999, served on editorial board of 4 other journals and on the Board of Directors for Herman Miller (16 years), has spoken to large audiences in 90 countries; performed workshops for over half of the Fortune 200; coached successful business leaders, and is a Distinguished Fellow in the National Academy of Human Resources. He is known for continually learning, turning complex ideas into simple solutions, and creating real value to those he works with in three fields.
Partha Neog
CEO and Co-Founder, Vantage Circle
Partha Neog, the Founder and CEO is the driving force behind Vantage Circle. With over two decades of experience in Product and Executive Management, Partha has a successful track record of scaling winning businesses. Partha played a pivotal role in the conceptualisation and launch of 99acres.com (India's number 1 property portal). When he worked for Aricent, Hughes Software Systems, and Bharat Electronics, he gained remarkable expertise in various industrial verticals. He has gained deep insights into the employee engagement space through his experience with several companies and HR departments.
Sahana Mukherjee
HR Head, Global Wealth Management Technology at Citigroup
Sahana Mukherjee holds the position of Head of HR, Global Wealth Management Technology at Citigroup. She has built a career stepping into roles that didn't exist. Founder of the community network 'Unveiled: Bridging the Gap to Sponsorship', Sahana is a visionary global HR leader who has made a significant impact and demonstrated exceptional thought leadership in the industry. Her track record as an HR leader is impressive, marked by results-driven approaches in navigating growth, whether organic or through mergers and acquisitions, while also playing a key role in creating scalable and sustainable operating models. With a Bachelor's degree in Applied Electronics and Instrumentation Engineering from India, a Masters in Human Resource Management from Rutgers University, and a SHRM SCP certification, Sahana possesses a rare blend of technical expertise and a deep understanding of human capital dynamics. Her bold data-driven leadership has garnered recognition, including being named among Crain's NY 2022 Notable HR Leaders and receiving invitation-based memberships to Forbes HR Council and Chief. As a sought-after speaker and published author, Sahana has demonstrated her exceptional ability to navigate the ever-evolving technology landscape, solidifying her position as a trailblazer in innovative thought leadership. Her commitment to making a positive impact extends beyond her professional endeavors, reflecting her exceptional contributions to the HR industry and showcasing her passion for thought leadership and creating meaningful change.
About the Hosts
Chester Elton
#1 Bestselling Business Author, Leadership Expert, Organizational Culture Expert, Employee Engagement and Teamwork Expert, Global Keynote Speaker.
Chester Elton is a #1 Bestselling Business Author, #4 among the world's top leadership experts and #2 among the world's top organizational culture experts. He is a member of Marshall Goldsmith 100 Coaches, an Executive Coach, Keynote Speaker, and Founder of the #findyourgratitude Community. In the last two decades, Chester has helped some of the world's most successful businesses engage their employees to execute on strategy, vision, and values.
Adrian Gostick
#1 New York Times bestselling author, Corporate Culture Expert, Engagement Expert, Leadership Expert, Managing Change Expert, Global Keynote Speaker.
Adrian Gostick is a global thought leader in the fields of corporate culture, leadership, and engagement. He is founder of the workplace training and consulting company The Culture Works and author of the New York Times, USA Today and Wall Street Journal bestsellers All In, The Carrot Principle, Leading with Gratitude, and Anxiety at Work. In 2021, Adrian was ranked as a top 10 Global Guru in Leadership and Organizational Culture. He is a member of Marshall Goldsmith's MG100 'Pay it Forward' Coaching Cohort.
About
Vantage Circle
We believe in empowering today's workplaces by offering them rewards and recognition, employee benefits, wellness, and feedback solutions. Our goal is to forge meaningful connections between employees and their organizations. We keep a global perspective to ensure that your employee engagement goals are fulfilled.