The
All-in-One

Employee
Engagement Software Platform

Add value to your employees for better productivity with our unified employee engagement software suite.
What is
Employee Engagement?
Employee engagement is the emotional connection which an employee feels towards their organization, that influences their level of effort in work-related activities. The main purpose of employee engagement is to create a work environment where employees love and care about their work.
Reasons to Invest in an
Employee Engagement Software
Enhance Company Culture
Engaged employees are very much passionate about their work and they don't mind going the extra mile to contribute to their organizations' goal. They also play a vital role in establishing a vibrant and collaborative culture around the workplace with their constructive thoughts. Therefore, positively affecting the overall company culture for better growth and a prosperous future.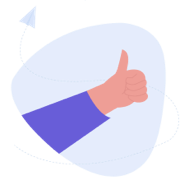 Improve Productivity
A big part of engaging employees for better productivity at work lies around recognizing their efforts and delivering meaningful rewards to elevate their satisfaction levels. With an employee engagement software suite, leaders can make sure everyone receives real-time appreciation from both their superiors and peers.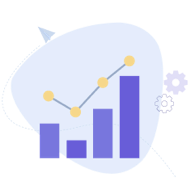 Promote Creativity
Employees who feel uplifted because of constant appreciation bundled with other work benefits deeply connect with their organizational goals and are proactive in generating the best ideas for fulfilling them.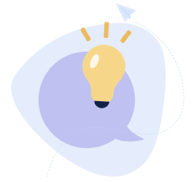 Uplift Brand Identity
Having an employee engagement software platform is really helpful in analyzing the pulse of your employees and their outlook towards the organization. It enables human resource leaders within the organization for deciding the most appropriate way to engage its workforce and scale up the level of employee advocacy for better employer branding.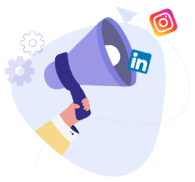 Lower Employee Absenteeism and Turnover Rates
An employee engagement program implemented over a software platform ensures that everyone has access to all the components of the program for higher engagement rates that further leads to better employee retention and decreased absenteeism at work.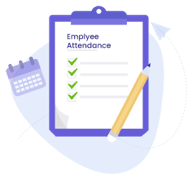 Efficient Program Setup and Management
Employee engagement platforms with a ready-to-roll setup reduce the cost of running flexible employee engagement schemes and give organizations complete digital administration over their efforts to nurture an engaged, productive and future-ready workforce.
Criterias to Choose the Best
Engagement Software
Customizable Interface
Bulk Upload via CSV
Easy to Access
Detailed Analytics
Ready to Integrate
The conditions for keeping employees engaged differs from one organization to the other and the ability of the employee engagement platform to accommodate these varying requirements adds to the overall success of your engagement program.
Allocate points in bulk to teams, departments or numerous employees by simply uploading a CSV file.
A successful employee engagement program is one that can include your entire workforce with a secure yet easy-to-access mechanism irrespective of any geographical boundaries both over web and mobile interfaces.
The employee engagement software must be capable of giving you detailed insight into your workplace engagement initiatives to ascertain its effectiveness and for timely course corrections of your program without hampering employee satisfaction.
The platform should be able to integrate with your existing HRMS for quick onboarding and hassle free data management for seamless end user experience.
Our Products
Discover the
Best Solutions

to
Improve Employee Engagement
Why Choose Us?
Create a Thriving
Employee Experience

Through the All-in-one Employee Engagement Software Platform
Easy to Integrate
All four solutions are combined into one powerful platform that can be seamlessly integrated with your existing HRIS and SSO tools.
Power of Scalability
The employee engagement software suite is highly scalable and can adapt to organizations of all sizes and requirements.
White Label Solution
Have your own customized landing page that reflects your organizational theme for user registration and better participation rates in your engagement program.
Global Availability
Reward, recognize, and incentivize your employees no matter where they are from with our easy-to-use global employee engagement platform and create a holistic work environment for your workforce.
What you Actually Get
Enhance Employee Productivity
Your employees will perform the best when they are valued and acknowledged for their efforts. Regular, frequent and timely recognition will boost your employees' motivation level and encourage them to go above and beyond.
Meaningful Employee Benefits
Set a recognition-based culture with a point-based reward system that gives your employees the flexibility to choose their own rewards by redeeming their reward points as gift cards from the best online and offline retailers.
Wellness Driven Work-Culture
Create company-wide systematic employee wellness schemes for nurturing a healthy workforce and boost employee satisfaction for better performance.
Data-Driven Engagement Program
Accurately analyze the engagement levels within your organization and find out which solution will fit your employee engagement requirements.
INTEGRATIONS & APIs
Integrations Right into your

Flow of Work
Seamless integration with your existing HCM/HRIS platforms and single-sign-on(SSO) tools, making it easy for you to onboard.
Want to Know More About Vantage Circle?