Employee Advocacy: The New 'Sharing is Caring'
Employee advocacy- sounds like something related to the law, right? Well, you will be baffled to know that the term 'employee advocacy' has nothing to do with the legal thesaurus. Now the question of the hour is- what is actually meant by 'employee advocacy' ?
At least once in our lifetime, we have all been at that place, where we were asked questions like:
What kind of a job are you engrossed in?
What does your company basically do?
What is your company's business model?
Are you liking it, working in that organisation?
These queries are flung upon us mostly by our parents, relatives, friends and other non-work related acquaintances. And, we end up explaining every little detail about the job and the organisation with much enthusiasm. This instance is actually the basic foundation of employee advocacy. Are you getting a hint now?
Employee advocacy is all about spreading goodwill for the organisation.
Employee advocacy is all about undertaking a fair share of promotional activities by all the employees of an organisation and not just by the marketing personnel. In simple terms, employees take the responsibility of sharing value insights and explaining the core business activities to the not-so-informed group of people.
Employee Advocacy: What it's Not!
Employee advocacy is not equivalent to 'employee advocate'
First, let me make it clear, 'employee advocacy' and 'employee advocate' are two totally different concepts in terms of meaning and applicability. The ever implied responsibility of the human resource department of an organisation is to look after the welfare of the employees- the human resource. When it comes to conflicts, the human resource personnel need to represent the grievances of the employees, thus act like 'employee advocates'.
Whereas, the whole concept of 'employee advocacy' revolves around the philosophy that the duty of spreading a word about an organisation should not be limited to the marketing department only.
A Friend to Employee Engagement?
Employee advocacy can act as a great tool to employment engagement. Engaging employees through activities which ultimately create an awareness streak about the business- it's like a dream come true for every employer!
But here comes the point of glitch. Employee engagement is all about employee's emotional commitment towards the organisation. Likewise, if an employee is not emotionally attached to the values and goals of the organisation, employee advocacy becomes a distant dream.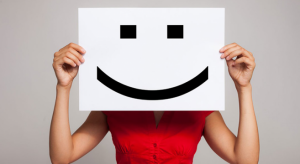 Asking employees to utilise their time (sometimes money) to spread goodwill about their organisation can come out as a deliberate forceful task. At some point of time, the employees might turn resentful to the whole idea of promoting their company. As you can see, both employee advocacy and employee engagement are correlated and inter-dependent.
Incentivising employee advocacy can be a great tool of motivation for employee engagement
Incentivising the promotional actions of the employees can be a great booster. But again, there comes the question of calculating the RoI out of each such activity to formulate the incentive plan. An integrated corporate advocacy program becomes the need of the hour for an organisation which emphasises on employee engagement. Creating leader boards can be an interesting and engaging way of motivating employees to speak up about their organisation.
From Word-of-Mouth to Social Media
Today, communicating knowledge is no longer limited to small talks and chit chats. Just a click, and the world gets to know "what's in your mind" through a variety of social media platforms. As I stated at the beginning of this post about sharing tit-bits about our jobs and the organisation we work in, why not share it on social media in a more organised way? That's what a few organisations are doing today with a full-proof employee advocacy plan.
You can start simple- share the company's social media content in your personal profile pages. An interesting study by Social Media Today shows that content shared by employees generates eight times more engagement than content shared by company channels. See the booming outcome?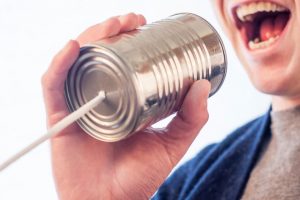 Social media can be quite an engaging platform. Involving employees in interactive sessions, contests and polls in the company's social media portals will not only be an engaging experience for the employees, but also turn the platform lively and approachable for others as well.
Boost or Backfire?
But everything has its own flip-side, and even a well-designed employee advocacy strategy may backfire. How, you ask? Remember how we, humans, can speak A to Z negative about a person just because we dislike something about that individual. Similar situation can arise for an organisation as well. A highly dissatisfied employee can be a threat to an employee advocacy program.
Employee advocacy can backfire as well!
Rumors and negativity spread faster. What might have been a employee advocacy program to boost up the reputation of the organisation, might turn into a nightmare for the organisation's survival. Before implementing an employee advocacy program, gaining the confidence and integrity of the employees should be the foremost step. A feeling of belongingness must be embodied within the employees to create a synergistic effort from all sides.
Employee advocacy can turn out to be an interesting approach to employee engagement unless done right. The employees should take the initiative of emerging out as 'Social Ambassadors' for their company brand to promote its true essence. We have always known that sharing is caring, then let's share and show our care for our organisation as well!
---
---
---